An Interview with Georg Dieners
Georg Dieners set aside a generous portion of his time to speak to textile network and to answer our questions on the environment and sustainability.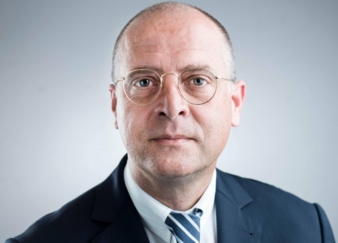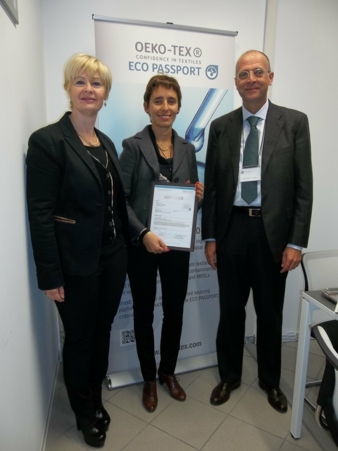 Mr Dieners, 25 years of Oeko-Tex! The association has achieved a lot since its foundation, and maybe the world of textiles has become a little better in the meantime. However: with environmental pollution still rife at a global level, is certification something of a hopeless endeavour?
Georg Dieners: As far as sustainable production concerns, the market is actually still just getting started. Something that is developing at a much quicker pace, however, is the critical awareness of the consumer. Reports of tragic incidents such as the building collapse in Rana Plaza and images of polluted rivers are changing people's perceptions. Through our certificates, we want to help the industry make its manufacturing processes more transparent and sustainable to counteract these very images. We offer our "Made in Green" label, for instance, with that aim in mind. Made in Green combines testing for harmful substances according to our Standard 100 with requirements for sustainable production in environmentally friendly facilities under socially responsible working conditions. It is an opportunity for the textile sector to give its consumers a sense of confidence in its products. I think any company that takes action to protect our planet, its employees and its customers is on the right path. Within that context, certification such as ours makes a significant contribution to demonstrating and verifying this commitment.
The majority of the textile and clothing industry is taking whichever route leads to cheaper and cheaper production – with their eyes turned away from the damage done to the environment. Can you see any ways of counteracting that?
Georg Dieners: The point is: sustainable production does not necessarily have to be more expensive. For instance, if facilities reduce their consumption of water, use fewer chemicals, control their processes and generally create less waste, they even save money in the long term through this more efficient approach to energy consumption. It is exactly the same with the human factor. Fairly paid employees that work under safe conditions are more motivated. To achieve these goals, however, some producers and brands must take on a pioneering role and dare to make a change. Furthermore, eco fashion has to lose its image of not keeping with the times. In the end, it is vital, and this should be self-explanatory, that the consumer likes the product produced in an environmentally friendly and socially fair way.
For many years now, the WWF has warned that we consume 50% more resources each year than the earth can regenerate within the same period. Textiles and clothing is one of the most significant consumer goods industries worldwide and consequently takes up a large proportion of the global resources consumed. There is no turnaround in sight. What has to happen to establish more conscientious behaviour?
Georg Dieners: Consumers must be clear about where their textiles come from and how they were produced. For instance, 2700 litres of water are consumed to produce a t-shirt, and around 7000 litres to produce a pair of jeans. It is important to carry out more educational work in that regard. Only if demand and awareness continue to rise on the consumer side the industry will act comprehensively.
Environmental protection costs money – this opinion is a common one. What's your response?
Georg Dieners: Undoubtedly, companies initially have to invest to make their production more sustainable. In the long term, however, they work more efficiently as a result and save resources and therefore money on a sustained basis.
25 years of Oeko-Tex – there are now a huge number of other "eco labels" on the market. Why? What are the limits of the Oeko-Tex certificate?
Georg Dieners: In 1992, when the first reports of harmful chemical substances in textiles started to emerge, we introduced our STANDARD 100 to start testing products for harmful substances. At the time, that was vital to bring unsettled customers and an unsettled industry back together. But the demands of the market have become multifaceted. Issues such as environmental protection and social concerns have arisen in the meantime. With that in mind, we have put together a really wide product portfolio since then that allows us to cover all these aspects. In that sense, there is no longer just one Oeko-Tex certificate, but the right solution to meet every need, and I'm of the opinion that we have the most comprehensive system on the market.
If you could make one wish for the future of the world of textiles, what would it be?
Georg Dieners: I would wish that our efforts to establish more sustainable production are adopted and implemented by the textile industry and that even more people can trust that they are acting with social responsibility and making a good decision for our environment by using a textile with the Made in Green label.
Thank you very much Mr Dieners for the interview.
The questions were asked by Iris Schlomski
About Georg Dieners
Mr. Georg Dieners has been the Secretary General of the International Oeko-Tex Association since January 2015. In this role Georg Dieners has supervised the development and enhancement of the existing portfolio of certifications and services to strengthen the Oeko-Tex customers' systems, processes or products and, ultimately, to help create more sustainable companies.
He has also served as the Association's liaison with governmental agencies, initiatives and trade associations. To date, 10,000 manufacturers, brands, and retailers in almost 100 countries are working with Oeko-Tex to ensure that their products are test-ed for potentially harmful substances and to establish an environmentally friendly and socially responsible production.
Before, Georg Dieners hold the role of head of product management and product development for the LHD Group GmbH, a global full-service provider for workwear and personal protective equipment. As a graduate of the Fachhochschule Niederrhein with a focus on textile technology/textile finishing, as well as having many years of experience in various management positions and companies within the textile sector, Georg Dieners has the broad range of knowledge required for his role as the Oeko-Tex General Secretary.