Dirk Tunney is the new COO at ETV
As of January 1, 2022, Dirk Tunney, an expert of the textile industry with more than 30 years of experience, is the new COO of the ETV Eing Textil-Veredlung GmbH & Co. KG.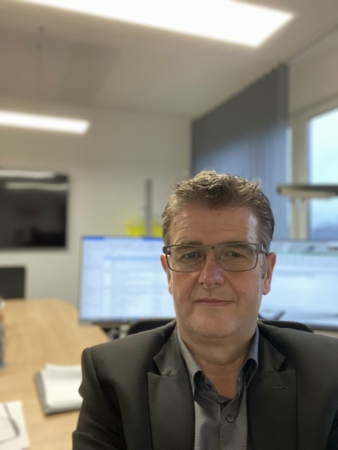 He takes over the responsibility for Marketing, Sales and HR Management, together with Norbert Hilbring (CEO and shareholder of ETV).
Dirk Tunney has been working for the company since August 2020, is already a member of the ETV management team, and helped to shape the course of the company. Mr. Tunney has a long career in the market of technical textiles and its application. Previously, he was CEO at Altex Gronauer Filz GmbH & Co. KG and TWE Group.
Making textile finishing fit for the future
The textile company ETV Eing Textil-Veredlung GmbH & Co. KG from Gescher, North Rhine-Westphalia in Germany, is an innovative partner for surface finishing. ETV functionalizes textile and technical surfaces, is part of many industrial supply chains from almost all industries and offers sustainable and environmentally conscious textile finishing by using the latest technologies and measures.
Although textile finishing is very resource-intensive, the textile finisher uses auxiliary materials as sparingly as possible. In addition, ETV is one of five companies in Germany that operates its own wastewater treatment plant to promote water pollution control.
The company based in Gescher is additionally active in the field of research: Tailor-made light transmittance combined with heat-reflective properties, aqua textiles to eliminate Nano- and Micro plastics, and visually transparent and reflective textiles to optimize light and energy management – these are the areas of research projects ETV is currently involved in.