05/04/2022 –
Artificial Intelligence
Change is inevitable – Re-invention optional
textile network has already been able to introduce some first application examples around Artificial Intelligence (AI) in the textile/clothing segment.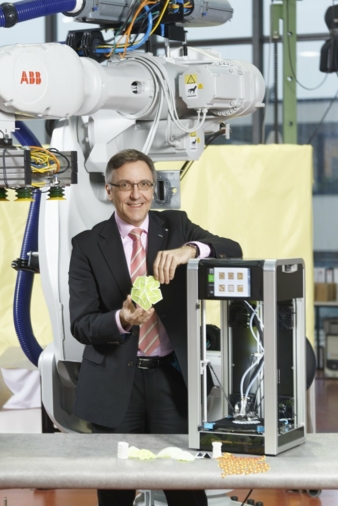 Inspired by reader inquiries from German-speaking countries as well as the international distribution of our medium, our correspondent Yvonne Heinen-Foudeh is taking a closer look at the topic of artificial intelligence in three parts: What exactly does AI mean? Where does the technology origin and what opportunities and risks does it entail? And of course – what impact has AI had on our industry to date? Whereto may the journey lead further…?
Doubtlessly we are only at the starting phase of a technological revolution. Artificial intelligence will greatly change the overall economy in the coming years. Learning machines will not only take over routine tasks also decide on the loan for buying a house and make medical diagnoses. They enable development of sustainability concepts with regard to energy consumption in the housing segment – for our cities, optimized solutions for on-demand mobility (incl. semi- and fully autonomous vehicles) and logistics – to mention but a few applications one could think off.
AI-based Algorithms are able to predict. May it be on the ideal candidate for a particular job or a political post. They will make decisions about us, for us and with us – if we go about it the right way. Likewise any fundamental invention AI bares major opportunities as well as indeed – risks. Therefore we as global and local societies will have to respond comprehensively to the possible deployments in terms of labor, social and educational policy. And yes, for all such applications that directly affect human beings, we will want to develop and implement control mechanisms.
What is A.I. actually?
Strictly speaking, artificial intelligence is a bundle of mathematical methods for generating information from large amounts of data. In the literature, these methods are bundled into 4 to 6 classes. Thus, according to secondary literature, the following classes can be distinguished:
1. Search and optimization
2. Logic
3. Probabilistic methods for uncertain reasoning
4. Classifiers and statistical learning methods
5. Artificial neural networks
6. Evaluating progress
Data, data and again data feed AI, so to speak. – With their quantity and above all also quality of data the efficiency of any algorithms to be generated stands and falls. Whereby algorithms are nothing more and nothing less than defined instructions for solving clearly defined mathematical problems.
As with any problem, an analysis of the influencing variables is first required. "Particularly with Big Data-based applications, the greatest care is required here," warns Prof. Dr.-Ing. Thomas Gries, who, as holder of the Chair of Textile Mechanical Engineering and Head of the ITA Institute for Textile Technology at the University of Excellence, RWTH Aachen in Germany, leads whole series of research projects for textile and other A.I. applications – closely connected to various industrial applications: "Among other aspects, the structure of the data must first be defined for an intended objective of each A.I. application – thus the quality."
And with a view to the risk situation, we all – this should also be said here – as private individuals as well as in the professional environment – certainly want to handle our personal as well as institutional data with more care.
What does A.I. offer?
Application areas that are emerging at the present time are analysis and utilization of individual customer information, thus also in qual/quan studies for future-oriented retail market research as well as in the investment good sector. In the field of process automation for digital image processing and with the assistance systems (Industry 4.0 – Digital Manufacturing) neural networks are used on testing level for determining setting parameters for machines and system installations. These methods are already being evaluated in research and also in industrial projects. Industrial use on a broad basis has yet to be established for the most part.
Beyond predictive maintenance as offered (early stage level) by CAM suppliers to sewn goods manufacturers with spreaders and cutters such as Bullmer, Lectra/Gerber or Zünd indeed AI intelligence has already become part of everybody's daily live.
Read the full article in textile network 1/2022. Click here to subscribe!