30/03/2023 –
H&M Pre-Loved powered by ThredUp
Commitment to increasing circular business models
Beginning in the U.S. market, H & M fashion chain now demonstrates what is feasible in order to make useful and smart commercialization of pre-used garments happen: The Swedish retailer has partnered with online resale platform ThredUp to introduce its first resale program for the US market called 'H&M Pre-Loved'.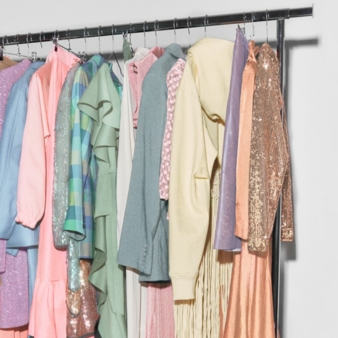 Resale-as-a-Service (RaaS) is the trendy technical term for that concept to enhance sustainable segments within the fashion business. 14th of March was the Go live for H&M U.S. to enabling garments gain a second life by offering consumers an easy way to find the perfect secondhand pieces for their wardrobe, ready to be loved again and again.
H&M thus joins the guild of 40 brands delving into the resale industry through ThredUp, the 2009 founded dedicated trailblazer in (RaaS. Among them Adidas, Anne Taylor, Abercrombie & Fitch, Burberry, Calvin Klein, DKNY, Tommy Hilfiger…
"With our new H&M Pre-Loved resale shop powered by ThredUP's Resale-as-a-Service, we're ensuring customers can find the largest amount of stylish, preloved H&M pieces ever to give them a second life," says Abigail Kammerzell, Head of Sustainability, H&M North America. "We need to take responsibility for the impact fashion has on climate and the environment. Circular business models can help us reduce and limit this negative impact, while continuing to deliver fashion and style for our customers. With the launch of our first resale model in the U.S. market, we're taking the next big step in that direction."
Access to the shop
is via hm.thredup.com Garments at "H&M Pre-Loved" are organized into several smaller sub shops of familiar H&M concepts including "&Denim", "Sport", "Ladies", "Divided" and "Kids". Probably most exciting to fans of the brand will be the "Collabs" sub shop, featuring pieces from the retailer's many celebrated collaborations and guest designer lines from years past.
The new shop also continues retailers' and brands' sustainability mission of establishing circular business models for itself and customers. H&M in particular believes new ways of doing business need to be developed and implemented to make sure products are used more and for longer instead of the "traditional linear business model – take, make, discard.
Another initiative along those goals: H&M Take Care, a digital hub at hm.com where customers can get tips and tricks on how to pro-long and take care of their fashion, break this chain to keep garments in use longer and to make sure those valuable resources are being maximized.