Innovation foundation in fashion
The mega trends technology and sustainability create innovative approaches to fashion driven by state-of-the-art know-how and environmental awareness.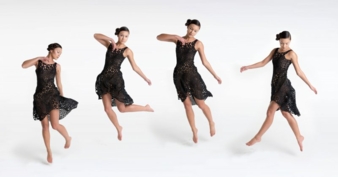 At a time of dwindling resources, we need innovations that revolutionise the use of chemicals in textile processing. The popularity of synthetic fibres has been in decline since the 80s due to growing ecological awareness, with favour shifting to natural fibres. However, in order not to compromise on the stretch, durable and shape-retaining advantages of synthetics, blended yarns and fabrics became the preferred solution. Global production consumes around 20,000 chemicals, accounting for a third of the total volume used by all industries combined.
The idea is to transform today's linear throw-away economy into a circular economy. The aim is to achieve comprehensive recycling of all raw materials in processed products. Sea pollution and the commonplace burning of old clothes has inspired designers to think about the disposal and re-use of their products.
Read the complete article by Anke Kramer in our printed issue textile network 3-4 2018 which appears on 22th March 2018.
The author Anke Kramer studied fashion design for seven semesters at the University of Applied Science in Dresden and worked together with the Technical University in Chemnitz on her Bachelor thesis. Her dissertation explores future innovative approaches in fashion, particularly with regard to sustainability. Her results show that the foundation for innovation today and in future is the merging of two important mega trends of our time – technology and sustainability.