16/12/2019 –
Climate-Neutral Company 2019
— auf Deutsch lesen
Olymp headquarters go climate-neutral
Thanks to various sustainability measures, greenhouse gas emissions at Olymp's company headquarters in Bietigheim-Bissingen were completely offset in 2018.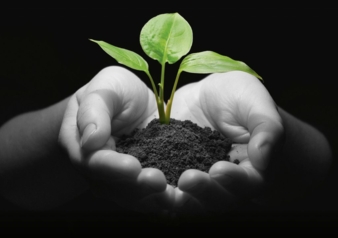 The reputed climate protection consultancy ClimatePartner GmbH, based in Munich, was commissioned by Olymp Bezner KG to draw up a Corporate Carbon Footprint (CCF) for the period from 2016 to 2018. It was based on the guidelines defined by the private transnational initiative Greenhouse Gas Protocol (GHG), which accounts and reports greenhouse gas emissions.
The environmental footprint established in this way is an important building block in the implementation of a far-reaching climate protection strategy. The comprehensive analysis helps to identify potential areas in which effective measures can be defined to achieve specific climate protection goals. In this way, OLYMP succeeded in offsetting more than 3,000 t of carbon dioxide in 2018.
Mark Bezner, Managing Partner of Olymp Bezner KG:
"At Olymp, the topic of sustainability frames our emphatic efforts to keep our carbon footprint as small as possible. In this context, we were determined to include all aspects in the evaluation process. For this reason and contrary to common practice, we also took staff travel into account because the CO2 emissions of more than 500 staff at our site in Bietigheim-Bissingen are certainly significant. After all, almost half of all CO2 emissions are caused by our staff travelling to and from work. As a result, our site report delivers realistic data which becomes all the more significant when you consider that we've achieved climate neutrality."
Multifaceted contribution to climate protection
Olymp's contribution to more climate protection is multifaceted. The company's environmentally friendly and sustainable building contains a heat insulation system, an energy concept involving the utilisation of waste heat and heat recovery, an innovative cooling concept (absorber principle) as well as geothermal energy. Energy-efficient storage and conveyor systems have enabled the logistics division to cover almost all its own energy needs with a combined heat and power unit (200 kW) and solar panels (300 kW). In a move to minimise CO2 and other emissions still further, goods are transported in the most environmentally friendly ways possible. In addition, the company only uses green energy and sends out all its bills electronically. The firm also conserves the on-site natural habitats of flora and fauna, whilst introducing measures to avoid waste and improve the recycling of rubbish.