Most successful event in years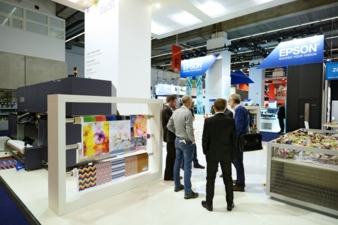 Opening its doors in Frankfurt from 14 to 17 January 2015, Heimtextil posted a three per cent or so rise in trade buyers. The 68,000 visitors praised the quality and design of the products on show. The 2759 exhibitors from 68 countries were satisfied with order levels at the event. "This was the most successful Heimtextil in years," commented a delighted Detlev Braun, Member of Messe Frankfurt's Executive Board. "This has enabled us to strengthen our position as the world's most important platform for home and commercial textiles, whilst confirming the positive signals with respect to the economic climate."
Martin Auerbach, General Manager of the German home textiles manufacturers' association (Verband der Deutschen Heimtextilien-Industrie) agrees: "As the biggest industry-specific meeting in the world, Heimtextil is the most important indicator as regards current issues, challenges and the general mood in the global home textiles market. The German home textiles industry has proven that it is flexible, dynamic and creative enough to respond appropriately to the massive changes and challenges on the international stage."
With the newly created "Theme Park" in Hall 4.0, Heimtextil has introduced a new attraction to the fair. Besides basic components such as the "Material Gallery" and the "Colour Pavilion", the event also featured theme-based installations, such as a 3D printer for shaping carpets in the "Technology Lab".
Textile printing giants such as Epson Europe and Hewlett Packard presented their latest innovations directly next to the new "Theme Park" trend area. Messe Frankfurt believes that the share of digital textile printing will have increased by five per cent by 2017. This forecast is based on the enormous potential of digital printing. Quicker printing processes, enhanced colour-fastness, resource-saving technology and inks with ecological seals of approval are just some of the advantages.
The next Heimtextil in Frankfurt am Main will run from Tuesday, 12 to Friday, 15 January 2016.