Knopf & Knopf
The future is becoming more individual. Trends are creating the framework that everyone fills in their own specific way, and there are no limits to the imagination.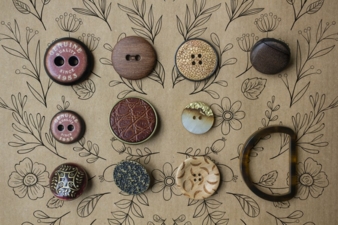 Knopf & Knopf, a leading manufacturer of buttons and trimmings, is showing four trend themes for the Winter 2020/21 season which are a fountain of inspiration both for women's fashion and menswear.
Less is more
Recycling is the magic word for the Eco Earth Recycle trend. A colourful mix of fabrics, re-interpreted, is a source of fascination. Anything goes as long as we show respect for the environment. Natural tones are the foundation, infused with delicate rosewood and muted greens. Buttons with wood and leather surfaces are an absolute must-have. Brass-coloured edges, discreet gold appliqués and retro prints jazz things up a little.
Read more on our german website.