A plant-friendly pest control line
Thanks to its Greenfirst and Greensphere brands, Breyner offers antiparasitic treatments for the textile industry (bedding, outdoor, ...).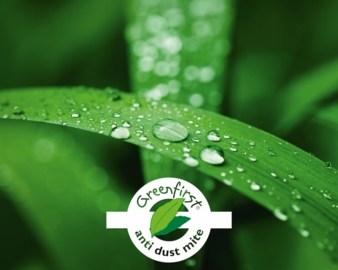 Greenfirst & Greensphere: a plant-friendly pest control line!
By putting forward high performance and innovative solutions, Breyner is fighting against allergies and the inconveniences associated with the pests surrounding us within our own home.
Whether anti-dust mite, mosquito repellent, anti-moth, anti-bed bugs, and / or antibacterial, Breyner treatments are formulated with active all plant based ingredients, combining efficiency, health and environment.
Biodegradable, without chemical additives, without microcapsules, non-neurotoxic and recognized as non-endocrine disruptors, these treatments are Oeko-Tex Standard 100 approved. Applicable on all types of textiles (cotton, poly-cotton, polyester ...), these solutions are also suitable for feather and down.
Since its beginnings in 1998, Breyner has developed a traceability process, real guarantee of reliability for consumers. With a numbered label, the effectiveness and safety of each item processed is secured at every link in the production line. The brands are exported today all over the world. Breyner diversifies by offering also other treatments: Seltorn® protection against odors generated by some mattress foams, SweetBee a natural softener for cotton made from beeswax.
Breyner at Heimtextil 2019
8.-11. January
Frankfurt am Main
Hall 11.0 Booth A 20