01/09/2017 –
90 Years of Experience - Gunold GmbH
— auf Deutsch lesen
Innovative Dyeing Processes Conserve the Environment
Innovative Dyeing Processes Conserve the Environment and Resources - Embroidery threads from Stockstadt fulfill the highest requirements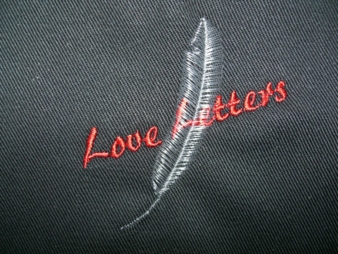 Gunold GmbH, a leading supplier of embroidery supplies, looks back at 90 years of company history this year. Always in step with the times, the renowned company has never compromised the quality of its products for many years now, and relies entirely on a sustainable and resource-saving production process!
For many years already, the premium embroidery threads, e.g. Sulky and Poly, are spun, twisted and dyed exclusively in the most modern production plants in Europe. During the dyeing process care is taken to keep the consumption of water, time and energy as low as possible In state-of-the-art laboratories innovative processes are continuously being tested and, if appropriate, implemented in the production process..
The goal is and will always be to reduce energy consumption thus to further reduce emissions of carbon dioxide and the consumption of water per kg of thread.
Over nine billion meters of embroidery thread are being produced annually for Gunold. The commitment to ecology and environmental protection is "for us an essential contribution to the strategic safeguarding of the production sites in Italy, Austria and Germany", Christoph Gunold, Managing Director of Gunold, explains. The result: enormous savings in carbon dioxide and water consumption during the dyeing process. By using exclusively biodegradable dyes and chemicals, the wastewater can be safely fed to the public sewage treatment plant.
Ongoing research aims to further reduce the use of chemicals, dyes, water and energy consumption per kg of thread. "The consistent implementation and compliance with the "Ökotex" certification requirements enables our customers to work with embroidery thread that is completely safe for humans and the environment", Christoph Gunold adds. Customers of Gunold can rely on only the best quality and highest ecological safety.
High Level of Environmental Knowledge in Thread Production
In Austria the associated dyeing company Faigle GmbH provides ten state-of-the art dyeing machines of various sizes. A special dyeing program regulates the exact amount of ingredients for the dyeing bath thus the entire dyeing process is fully automated. But in addition to the dyeing process, other factors play an important role in the excellent quality of embroidery threads, especially high quality raw materials such as "Enka Hochfest" the world's best filament yarn for the viscose embroidery thread Sulky or a very high-quality EU polyester filament for the polyester embroidery thread Poly as well as for the bobbin thread BOBBY. Gunold always follows the simple but correct maxim: Your input determines your output! State-of-the-art twisting facilities, latest laboratory equipment as well as a permanent quality control are equally important and the customer must be able to rely on that thus ensuring a high degree of safety for both, the product itself and for its environmentally friendly production.