Nilit: Sustainability as we see it.
"Respect for the planet and people has always been a Nilit core value," says Ilan Melamed, Nilit's General Manager.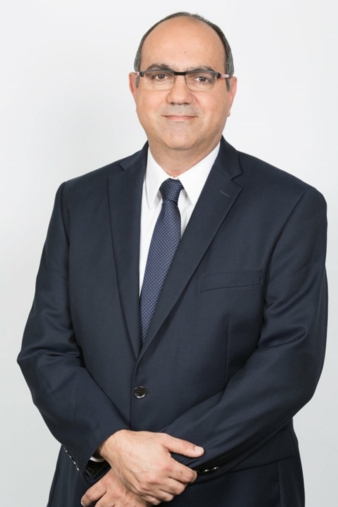 Environment, sustainability, social standards are big, important issues. Many people are concerned about climate change, global warming, CO2 emissions, human rights etc. Textiles play a big role in this context. They use many resources for their production: fibers, energy, water, dyes, chemicals and labour, to name a few. textile network talked about this with Ilan Melamed, General Manager of Nilit.
textile network: How does Nilit position itself in this scenario? Or rather, what is the importance of sustainability at Nilit?
Ilan Melamed: Nilit's long-term strategy is built upon an enduring foundation that encompasses the three key segments of Nilit's planet promise: communities, operations, and products. This process started a while ago and it was recently intensified. Sustainability is a prime value and represents a major pillar of Nilit's general vision. Our sustainability strategy steering committee oversees the overall strategy development, implementation and follow-up and regularly meets to proactively discuss ways to actively shape the future of the industry in a responsible and sustainable way. The committee consists of all members of the senior management.
textile network: What efforts is Nilit making towards (even more) sustainability?
Ilan Melamed: NilitI is actively shaping the future of the textile industry in a responsible and sustainable way – Nilit's R&D is focusing on new, sustainable solutions, by working in collaboration with the industry – from upstream to downstream, throughout the value chain – to guarantee a better today and tomorrow. Our products envision sustainability through a holistic lens and have to be good for people and the planet. We work on improvements considering all aspects of the life cycle of a product, including production processes and quality matters, for our direct customers – the mills, that supply to brands & retailers, that sell to consumers.
Important to mention: In a report by the Israeli Ministry of Environmental Protection, Nilit was ranked first in a list of the top ten companies in Israel who reduced air pollution emissions in 2019 compared to previous measurements. Our conversion to natural gas generated an 86 percent emission reduction. This is an extraordinary and significant achievement for the improvement of the environment.
textile network: Current innovations in the fibre sector of Nilit?
Ilan Melamed: Nilit's broad range of sustainable, responsibly-made premium Nylon products, is constructed to directly address the particular environmental challenges the textile and apparel industry faces.
Here are the latest developments:
Use of recycled inputs: Sensil EcoCare and Sensil Ecocare Breeze (with cooling performance properties) are created from recycled Nylon. Sensil Heat warming Nylon uses charcoal made from recycled coffee bean shells.

Water conservation: Sensil WaterCare eliminates 100 percent of the water used in the traditional wet dyeing process, up to 24,000 liters of water per ton of fabric. Sensil BodyFresh antimicrobial with AntiViral properties stays fresher longer requiring fewer launderings at home.

Waste and pollution reduction: Sensil BioCare a sustainable Nylon fiber enhanced with special technology that lessens the persistence of textile pollution in seawater and in landfills.
textile network: Are the fibres petroleum-based or do you also have petroleum-free nylon fibres in your range?
Ilan Melamed: This is correct and we are also working on the development of a bio-based / bio-mass nylon soon to be launched. Our entire portfolio is structured to provide significant added value that enhances sustainability and performance, and contributes to the planet's health and well-being.
textile network: Do you already have measures in place to minimise your own ecological footprint?
Ilan Melamed: Nilit recognizes that environmental responsibility is a complex, dynamic challenge and we concentrate our considerable engineering talents on continuously increasing efficiency and minimizing our footprint on the natural world across our operations. We apply Life Cycle Assessment thinking to anticipate the impact of our products on the planet once they reach the end of their useful life. We prefer our products to have as long a life as possible, being used and enjoyed for many years. However, if disposal occurs, we want to do our part to limit the risk of harming the environment. Our TPS (Total Product Sustainability) initiative leverages our 360° sustainable promise within our manufacturing facilities towards continuation of carbon footprint reduction, continuation of energy savings processes, zero waste management, continuation of water conservation activities. All in a safe and respectful working environment.
textile network: What functionalities do you offer? How sustainable are they?
Ilan Melamed: Nilit offers products that address all the main struggles of the textile industry – from water preservation to recycling and textile pollution reduction, reduction of the use of hazardous chemicals, and more. In all of our products, specialties and performance attributes / benefits are in the polymer DNA, meaning they are intrinsic; therefore, our products don't pollute water and last for the whole life of the garment – they are not a finish on the fabric / garment that will wash off in a short period of time.
textile network: Are Nilit fibres certified?
Ilan Melamed: We adhere to the world's most stringent certifications from reputable companies that deal with all aspects of our business – from products to materials to sustainability and have numerous certificates such as GRS, SCS, Oeko-Tex. Our products are used almost everywhere – in clothing such as sportswear, underwear, legwear, activewear, ready-to-wear, denim, workwear, bags and footwear, in the outdoor sector such as adventure sports, parachutes, sails and technical textiles (medical, automotive, PPE).
Mr Melamed, thank you very much for the interview!
The questions for textile network were asked by Iris Schlomski.