Invista: The DNA of a fabric brand
For more than 45 years, Cordura fabric has been recognized as the fabric of choice for tough and rugged conditions when durability counts. The Cordura brand DNA is built around pushing the boundaries of fabric durability. Textile network spoke to Dr Tim Anson Technical Development and End Use Marketing Manager – EMEA Region Cordura brand fabric, about the secrets of this fantastic fabric.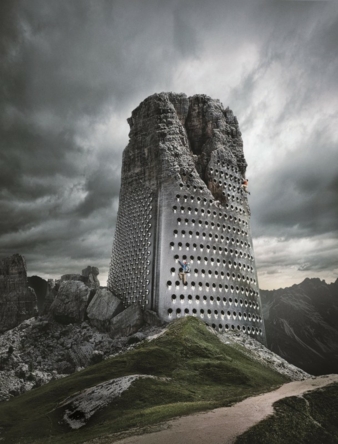 and Cordura fabric is what many of the most respected brands, retailers and militaries around the world use when they need to make a product that's durable, versatile and reliable. Constructed using high tenacity fiber technologies, weight for weight, Cordura fabrics are really tough and hardwearing. The fact is, no matter the application, our fabrics are "best-in-class." But more importantly, they have to pass our own stringent test criteria before they can earn the Cordura brand name. Initially used in luggage and military apparel, the brand's portfolio has expanded to include fabrics for various end-uses such as footwear, denim, outdoor and workwear products. All in all, they're the fabrics that make strong, long-lasting products even tougher.
Cordura fabrics are synonymous with long-lasting durable performance and are manufactured by authorized fabric producers around the world. They're available in a wide range of weights – from ultra-lightweight to heavy weight - and they come in many different constructions and textures. Fabrics that meet the Cordura brand requirements offer optimal strength-to-weight ratios, as well as excellent resistance to abrasions, tears and scuffs.
We are always on the move: continuous fabric innovations and keeping a close watch on consumer needs combined with our well-established reputation help us not only to stay on trend but also to stay true to our brand heritage. By working closely with our partner mills, fabric producers, brand customers and monitoring fashion/consumer trends we can enhance the Cordura fabric collection with relevant solutions to meet the needs of our customers. We aim to be the preferred brand/fabric when durability counts.
Recently we identified the emerging crossover lifestyle trend whereby consumers are looking for clothing that they can easily wear to work and for their leisure pursuits. So traditional boundaries are changing - our customers are taking inspiration for their products from a wide variety of markets such as outdoor clothing, cycling gear, survival equipment and so on. Our team has used this influence to help introduce Cordura fabrics which were originally developed for a specific market like work apparel into other markets where durable fabric performance is valued.
For example Cordura Nyco fabrics used by today's workwear brands are based on a fabric technology that was originally developed for the US military, who wanted a durable, yet comfortable solution that also allowed them to extend overall garment wear life. Combining Invista's high tenacity nylon 6,6 staple fiber with the comfort properties of cotton has resulted in a range of comfortably, durable fabric solutions including Cordura Denim, Cordura Canvas fabrics that are not only being used in work clothing, but are increasingly being used for clothing designed for outdoor active sport and leisure pursuits like skateboarding, climbing and motorcycling.
Another such example is Cordura Naturalle™ fabrics which were originally targeted for a variety of outdoor sport apparel end-uses such as lightweight hiking trousers and water-proof jackets, but are also well-suited for workwear applications as well. These durable, light-weight performance fabrics often feature stretch functionality and are now being used in specialist workwear garments for forestry and other outdoor employment activities where durable, lightweight, comfort stretch and quick-dry fabrics are required.
Today, more and more consumers are looking for fashionable pieces that are also functional. We recently introduced our focused Fashion/Function campaign which focuses on this demand for developments that fit with the emerging trend in crossover lifestyle garments. The Cordura fashion/function fabric collection allows us to bring stylish versatile high performance, technical and very functional materials to the fashion design community.
Cordura fabrics are manufactured by authorized fabric producers all over the world from here in Germany to suppliers in South America, Taiwan and Malaysia. Our principal fabric collections are manufactured using high tenacity Invista nylon 6,6 fiber technologies. Last year we happily celebrated the 75th anniversary of the Seaford production in Delaware/USA – it was the world's first Nylon Plant and opened in 1939. At that time there were only a few applications for the new "miracle fiber." Today, Invista's Seaford site manufactures nylon fiber that is used in a wide variety of textiles including uniforms for the U.S. military, flame-resistant clothing, denim motorcycle jeans, durable canvas work clothing and in industrial applications such as press felts used in paper manufacturing. Through fabrics such as Cordura Denim and Cordura Canvas fabric which feature an intimate blend of Invista T420 nylon 6,6 fibre technology with cotton, we see how nylon is now integrated into daily life for people around the world.
Each Cordura fabric must pass our test criteria before it can officially carry the Cordura brand name. Our qualified fabric suppliers work with us to ensure that the fabrics they produce meet the Cordura brand specification requirements. Many of the fabrics in our collection also meet industry standards such as European Norms especially if that fabric is destined to be used in a product where there are strict requirements for performance. With a well-established reputation for toughness and durability, Cordura fabrics continue to meet the extensive and specific needs of individuals today providing an extra level of protection and a wide range of benefits.
The brand's portfolio has expanded to include fabrics for various end-uses such as footwear, cycling, climbing, hiking, even functional fashion gear as well as workwear. In work clothing Cordura fabrics are particularly used to reinforce stress areas of the garment such as knees, trouser hems and pockets. Invista nylon 6,6 fibre used in Cordura Classic fabric technology for workwear reinforcement for example has a melt temperature of 254 degrees Celsius as opposed to commodity nylon 6 fiber which has a melt temperature of 219 degrees Celsius. This higher melting point is believed to provide Cordura fabric with the ability to withstand high levels of friction generated heat while maintaining fabric integrity in the form of exceptional abrasion resistance. The exceptional abrasion resistance and tear strength of nylon 6,6 based Cordura fabrics can lead to a lower propensity for holes forming in garments, which in turn means a lower propensity to rips and tears.
Cordura AFT (Air Flow Technology) fabrics are a highly breathable collection of knit constructions with enhanced abrasion and tear strength. These fabrics were developed for outdoor, athletic and safety footwear, but we are seeing our brand customers use them in a wider variety of applications such as backpacks and motorcycle clothing where there is a demand for rugged, durable and breathable fabric solutions.
There are literally millions of metres of Cordura fabrics produced every year. Fabrics that are used in technical backpacks or fashion messenger bags, fabrics that are used in uniforms, protective hi-visibility clothing or tactical gear, fabrics that are used in specialist footwear, performance sports apparel, comfortable everyday work clothing and scuba gear…. Generally speaking within Europe we see the majority of Cordura fabrics used in protective garments such as workwear and motorcycle apparel. Another large market for us in Europe is footwear and we are seeing growth in the use of our fabrics in Outdoor Active Sports apparel. With so many diverse end-uses in so many different markets it is a complex challenge to work out where Cordura fabrics end up. It is always exciting for us to see the variety of creative ways that our fabrics are used and the challenges that they face.
Cordura fabrics are manufactured in many countries across the world and used in products sold around the globe. Here in Europe our top markets are Germany, France and Sweden because the many of the top workwear clothing brands that purchase our fabrics are based in these countries and their garments that feature Cordura fabrics appeal to the customers in the European region. Italy continues to be important to us particularly for footwear, but we are seeing growth in the Asian region as companies move to manufacturing their footwear in countries like Taiwan and Vietnam.
For us, sustainability begins with products that last. It's been a part of our fabrics' DNA since the beginning. It's simple, really. Products made with Cordura fabrics are long-lasting. And long-lasting products need to be replaced less often. Plus, we offer durable fabrics made with recycled materials, through our Cordura EcoMade fabric technology. And we support outdoor programs and community environmental initiatives throughout the world. One of these is the PCTA (Pacific Crest Trail Association) in the USA. The Pacific Crest Trail runs along the west coast of America and has recently been in the headlines due to the release of the movie "Wild" featuring Reese Witherspoon. Cordura brand works with the PCTA in an effort to raise awareness for the trail and to help preserve it for future generations. The fact is, we constantly look at increasing the utility and durability of our products and other ways that we can benefit the environment. We do all this and more so the planet and products made with our fabrics will be enjoyed for generations to come.
This year we have just introduced a new range of Cordura brand qualifying fibres designed primarily for the development of durable hi-vis knitted and woven fabrics. This high tenacity polyester fibre range is available in 90 to 1180 dtex and is air jet textured for enhanced abrasion resistance and tensile and tear strength. We are working with our mill partners to create finished Cordura fabrics using these qualifying fibres which will allows us to offer a broader and potentially more exciting range included printed apparel fabrics, and laminated constructions suited for high performance sportswear and safety footwear. Another focus for us is "soft knits". We are applying our knowledge of durable fibre and fabric technologies to look at developments of tough yet comfortable, rugged yet soft fabrics that might find application in today's sports leisure apparel.
[Techtextil, hall 4.1, booth G25]
Mr Anson, thank you very much for the answer to our questions.
The question for textile network were asked by Iris Schlomski.
Invista's Cordura brand essence celebrates individual durability: As Long As The World Is Full Of Durable People, We'll Keep Making Durable Fabrics™. Known for its resistance to abrasions, tears and scuffs, Cordura fabric is a primary ingredient in many of the world's leading high-performance gear and apparel products ranging from luggage, upholstery and backpacks to footwear, military equipment, tactical wear, workwear and performance apparel. The Cordura brand is a registered trademark of Invista, one of the world's largest integrated polymer, intermediates and fibers businesses.