11/05/2022 –
Fabrics
Econsensor launched its new SS 2023 fabric collection
The SS 2023 collection of Ecosensor by Asahi Kasei Advance is made of high-tech fabrics implementing new-generation values, with the aim of keeping nature, body and mind in harmony.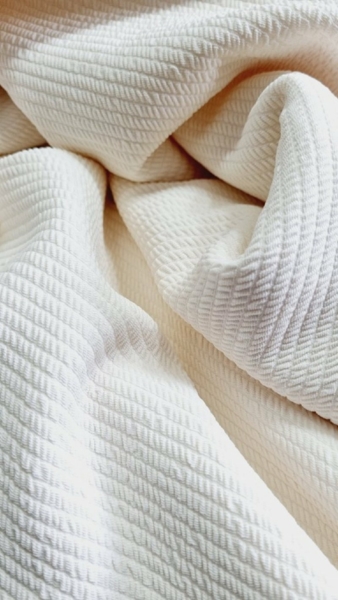 The Japanese textile manufacturer Ecosensor by Asahi Kasei Advance presents 40 new references that meet the needs of the contemporary consumer, such as durability, wellbeing and performance. The collection covers the different market applications with seven items for Innerwear, 2 for Outerwear, 17 for Sport Knit and 14 for Sport Woven.
All of Ecosensor fabrics are made with sustainable materials which are certified by internatinal certification such as GRS, RCS or self-certification by each yarn supplier, through a traceable and transparent production process and supply chain. 100% of the stretch articles (representing 35% of the collection) are made with Roica EF by Asahi Kasei, the recycled stretch yarn made from pre-consumer materials.
The main fibers are GRS certified recycled polyester and recycled polyamide, but the collection also features some blends, such as in Bemberg, the high-tech yarn born from the transformation of cotton linters through a circular, transparent and traceable process with a precious hand, optimal moisture management characteristics, whose end of life guarantees its biodegradability. Even the dyeing and finishing phases have been certified by international labels such as bluesign or Oeko-Tex Standard 100.
Where to find the collection
Ecosensor collection, as partner of C.L.A.S.S. Eco Hub, is available at the C.L.A.S.S. showroom in Milan.
A selection is also available on the C.L.A.S.S. Smart Shop – the inspirational materials' bank and samples' e-shop where students, designers and brands can have from one little sample up to 50 meters.
For all European countries except Germany and Austria please contact: office@ak-europe.eu