Invista: Cordura builds partner community
Cordura brand's new Fabric Finder is set to increase accessibility to their brand fabrics whilst building a digital fabric partner community.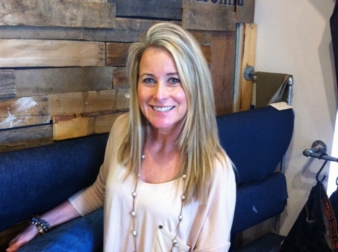 With an easy-to-use digital interface, the library will improve the possibilities for certified Cordura fabrics to be accessed for a wide range of commercial products from bags, packs, accessories and footwear, through to active sports apparel and workwear. This collaborative platform provides Cordura strategic partner mills with a showcase for their newest collections, award-winning fabrics and sustainable innovations. It also creates a virtual space for designers and makers to connect directly with the Cordura team.
Cindy McNaull, Business Development Director at Cordura:
"Covid-19 has given us a chance to reset and rebuild something better than before. Experimentation, agility and entrepreneurial thinking are core values of Invista and the Cordura brand, and we have a continued focus on developing future-proof transformative tools. We are excited to provide a customer-first experience that focuses on meeting the ever-growing digital needs of today's designers. Countless fabric options lead to countless opportunities to build innovative new products and design with purpose."
Meeting the ever-growing digital needs of the designer community
The Cordura Fabric Finder will provide inspiration and enable functional creativity for the design community through branded fabric imagery and trend driven collections. Featuring fabrics from across 15 different Cordura Advanced Fabric technologies, the Cordura library will showcase a varied and growing selection from the 2,500 certified Cordura fabrics in the current portfolio. Targeted email messaging to announce new fabric innovations and mill partner collaborations will further enhance the value to designers.
Cindy McNaull:
"Durability is our foundation, both for our products and in building a more sustainable world for all of us. We continue to work on our digital tools and customer connection points to navigate the journey ahead. Through the launch of this virtual platform we can quickly communicate the latest in Cordura advanced fabric solutions and sustainable innovations."
The Cordura Fabric Finder provides:
Hi-resolution fabric photography – with zoom options to view textures and constructions

Ability to create design inspiration/collection boards

Immediate access to what's new in the Cordura portfolio

Technical fabric benefits and features at your fingertips
Registration and authentication process
Users will navigate to a fabric finder landing page on cordura.com. They will then click request access and complete a registration form.

Cordura regional coordinators will get an email notification of the new registration to review and confirm access. To qualify for access a website and business email will be required.

Once the request is approved the user will notified to enter the site, set up password and start viewing the Cordura fabric range.