Textile dyeing without effluent
Reverse osmosis and ion exchange go hand in hand!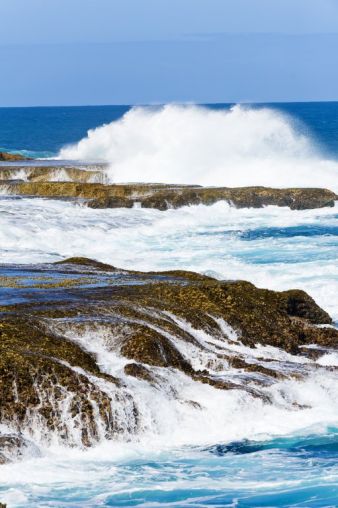 Bleaching and dyeing textile fibers and fabrics without causing any environmental pollution through effluent may sound too good to be true. And yet "minimal liquid discharge" (MLD) and "zero liquid discharge" (ZLD) – i.e. the minimization or complete avoidance of liquid waste – are already a reality thanks to highly efficient water treatment processes that combine reverse osmosis with ion exchange. Reverse osmosis elements of the Lewabrane brand and Lewatit ion exchange resins from the LANXESS specialty chemicals company play a key role in this.
The textile and leather industries, for example, with their traditionally high water consumption and often severely polluted effluent, represent a major challenge for experts in disposal technology and drinking water production. This is especially true in some parts of Asia, where these industries are nowadays concentrated. Above all in the large industrial centers, a vast number of people have to be provided with a regular supply of clean drinking water. A study from 2009 showed that, by 2030, water requirements in India will be twice as high as the available fresh water resources. This demonstrates clearly that it will be impossible to get by without water recycling.
"Water treatment is a significant global challenge and at the same time an attractive growth market," said Jean-Marc Vesselle, Head of the Liquid Purification Technologies (LPT) business unit at Lanxess, in the run-up to this year's World Water Day. The market for reverse osmosis membrane elements is currently projected to grow at an above-average rate of 10 percent annually in the coming three years. In the case of ion exchange resins, future growth is predicted to average four percent per year. "With cross-technology innovation and continuous investment we shall continue to meet customer requirements and our responsibility in the future," said Vesselle.
Modern wastewater management in Tirupur
The Indian government has for years been funding initiatives to avoid wastewater and encourage recycling, especially in heavily industrialized regions. One example of this are efficient treatment plants in the Indian city of Tirupur in the southern province of Tamil Nadu, the center of Indian cotton processing. As recently as the 1990s, hundreds of textile mills, in particular many cotton dyers located there, were still discharging large volumes of effluent – often untreated – into the river Noyyal, which is an important source of drinking water for the whole region. Inorganic salts and organic substances from cellulose dyeing in particular contaminated the river water to such an extent that it became almost impossible to obtain unpolluted drinking water. At the same time, the population of Tirupur has more than doubled in the last 25 years. So, of course, has the demand for drinking water.
The wastewater situation changed when the responsible authority, the Tamil Nadu Pollution Control Board (TNPCB), developed a treatment process specifically for effluent from cotton dye works as part of a nationwide program. In a Public Private Partnership, the Tamil Nadu Water Investment Company Limited (TWIC) began to implement a number of corresponding projects. As a result, dedicated treatment plants for large textile companies as well as joint plants for small and medium-sized dye works were built. More are under construction. Such plants can be ideally combined with existing production facilities. For newly built factories, specially optimized production processes offer additional possibilities for reusing process water and avoiding effluent beyond end-of-pipe solutions.
In total, some 24,000 cubic meters of wastewater are currently being treated in the Tirupur region every day with membrane elements and ion exchange resins from Lanxess.
Read more about in our printed issue textile network 3 4 2017 (release date 21th March 2017)