02/03/2021 –
Mobility Turnaround, Part 1
— auf Deutsch lesen
Where can the journey go? An overview
Adidas joins in, Hugo Boss is prepared and Raffaello Rossi is on board when it comes to electric mobility. A report by Yvonne Heinen.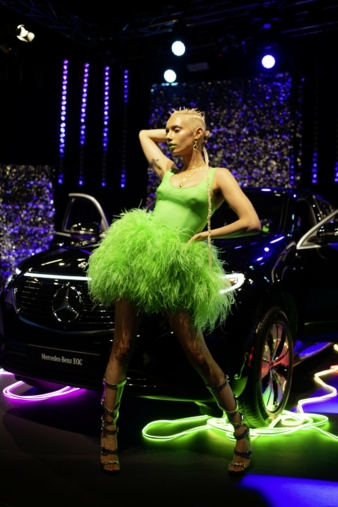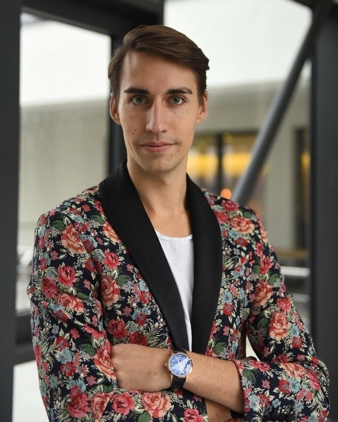 All three fashion/active sportswear brands provide charging stations for e-vehicles – at least at their headquarters – and this for employees for customers and suppliers. "In case of doubt, also for stranded guests," adds David Schellenberger, junior manager of the specialist for premium women's trousers with a complete collection –Schera GmbH, himself an enthusiastic driver of a Tesla model 3.
It is for a fact that the mobility revolution is just around the corner and electrified drive technologies play a decisive role in individual transport as well. Where do we currently stand – or rather how will we drive in the near future and where can the journey go – an overview.
Entry restrictions for inner cities are likely – at least passenger cars with diesel engines can be hit quickly. The EU Commission is planning new emission regulations that are to lead to 50 percent less CO2 emissions in 2030. This defines ambitious targets for carmakers. Passenger cars cause 60.7 percent of total CO2 emissions from road traffic in Europe. But feasible: According to calculations by the Center of Automotive Research (CAR), 64 percent of new cars will have to be fully electric in 2030 to reach the 50 percent mark.
The human challenge of climate change is having an impact on transport policy. In the medium term, entry restrictions for internal combustion cars – at least those with diesel engines – are emerging with our inner cities. From 2030, no new cars with internal combustion engines are to be allowed on the roads in Copenhagen, Oslo, Milan, Rome, Amsterdam, Rotterdam, Utrecht, The Hague and Barcelona, and in London, Manchester, Birmingham, Oxford, London, as well as Auckland, Cape Town or Vancouver.
In addition, Iceland, the Netherlands, Ireland, Slovenia, Sweden and Denmark have set themselves the goal of generally phasing out internal combustion engines by 2030.
Acceleration and deceleration
One thing is for sure: if you decide to buy a fully electric car, you shouldn't have a packed agenda breathing down your neck on long journeys. Instead, deceleration is the order of the day. At the end of 2020, for example, there were around 18,700 charging stations with different charging capacities available in Germany with a solid geographical distribution; mostly to be found in parking lots, in parking garages, on public roads. Smart retail chains such as Ikea or Lidl make shopping even more rewarding. Motto: more customer loyalty by means of car charging stations. Time required for full charging at the stations, most of which offer eleven or 22 kW (AC) charging power: Easily three to five hours, depending on the size of the battery. Direct-current (DC) fast-charging stations with 50, 100 or even 150 KW charging power can complete an 80 percent charge in around 30 minutes (Calculation formula = battery capacity ÷ charging power). This leaves the risk of ending up at a charging station that is not ready for operation. Or worse, the parking space is occupied by a 'combustion engine' – a bit of a matter of luck. For the time being.
Because the number of charging stations for e-cars in Germany has already jumped to around 21,800 in the period January 2021. In Germany for instance Federal Network Agency provides an up-to-date register with an interactive map and addresses (bundesnetzagentur.de). Neighbouring countries such as the Netherlands and France already have similar networks of charging stations. EU-wide, addition from various sources brings the number of public charging stations to around 300,000.
And why not a hybrid?
The combination of combustion engine and electric motor with a hybrid, plug-in or even mild hybrid (whose battery only supports the combustion engine during acceleration) hardly plays a role in the EU registration statistics. In most countries, subsidies are only available for plug-in hybrids. Only these part-time electric vehicles can cover a certain distance (between 45 and max. 60 km) purely electrically. However, with the dual drive, the efficiency with regard to energy efficiency deteriorates considerably due to the additional battery weight (from 250 kg), which negatively affects the ecological footprint of the plug-in as well. From the consumer's point of view: Even consumption figures quoted by manufacturers such as 1.0 to 2.5 liters/100 km with a range from the 141 hp Hyundai Plug-in Ioniq to a 700 hp Porsche Panamera Turbo S E-Hybrid can only be dreamed of.
Company fleets and vehicle fleets benefit
The e-mobility offensive is now being pushed forward in numerous EU countries as an important contribution to more climate-friendly individual transportation through attractive incentives – subsidies that are provided according to varying models. Germany is leading the way with a top subsidy of an enticing 9,000 euro (depending on the list price of the vehicle, up to 3,000 euro is provided by the manufacturer). At the Berlin Auto Summit in November last year, the federal and state governments extended or expanded a number of subsidy programs.
Austrian government offers up to a maximum of 5,000 euro to buyers of fully electric vehicles or the still rare fuel cell vehicles, and in Switzerland up to CHF 5,000. Exemption from the onerous vehicle tax is also available everywhere and for all-electric vehicles in general. In addition, in Germany, for example, the private use of e-company cars can be taxed at a flat rate of 1 percent of the gross list price. With a BLP of 500 euro per year more in your wallet or that of your employee.
And even if it is still a while away, we already note: Belgium will introduce a registration ban specifically for company cars with diesel or gasoline engines from 2026 as a contribution to achieving the central goal of the Paris Climate Conference.
Also whole bandwidth of e-transporters are on the starting line for transporting goods, from the 6–8 seater Mercedes EQV 300 with 1030 l trunk volume (range: 356 km, 205 hp, consumption: 28.1 kWh/100 km) , the Citroën ë-Spacetourer 75M with 5 seats (range: 330 km, 126 hp, consumption: 29.5 kWh/100 km) or the VW e-Transporter 6. 1 Caravelle (112 hp, 27 kWh/100 km) with an impressive 6,700 l trunk space, seven seats, but only 138 km range after full charge.
Greater grants are available to promote charging infrastructure at company headquarters or private buildings in Germany, Austria and Switzerland by means of subsidies at the federal, state or cantonal level for a charging station, often installed as a wall box in the garage or on the outside wall of residential buildings. A sensible prerequisite: use of green electricity.
Yvonne Heinen-Foudeh