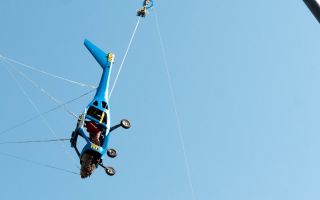 12/06/2019 –

FIBRE – Bremen Fibre Institute
FIBRE – Bremen Fibre Institute
The Bremen Fibre Institute took some of its fibre-based expertise to Friedrichshafen where, from 10 to 13 April, innovations in the field of light aircraft ...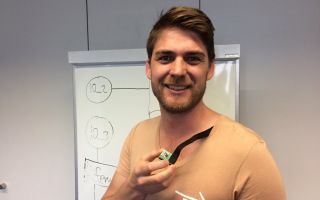 11/06/2019 –

Startup: equil
Startup: equil
The Ulm-based startup equil wants to take care of the widespread disease of shoulder and neck tension – with a smart textile T-shirt.
17/04/2019 –

BMWi-Innovationstag
BMWi-Innovationstag
Textil-Neuheiten mit besonderer Schutzwirkung auf dem BMWi-Innovationstag.
19/03/2019 –

Carbon-reinforced concrete
Carbon-reinforced concrete
Building history is due to be made on the Einsteinstrasse in Dresden: the first C³ carbon concrete building.