27/04/2020 –
Digitalising colour management
— auf Deutsch lesen
Faster, friction-free and across continents with Natific
The digitalisation demonstrates its important role for textile and fashion companies around the world. An interview with Christoph Bergmann, partner at Natific.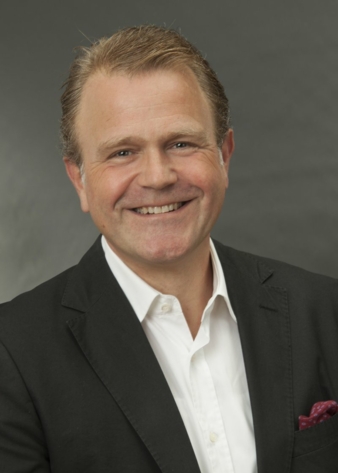 The health risks caused by the Covid-19 virus have forced the world's textile and clothing industry to scale down production, close operations and ask many of their staff to work from home. Despite these drastic measures, the majority of Natific's customers can continue developing their spring/summer 20/21 collections and producing their autumn/winter 20 collections. In an exclusive interview with textile network, Christoph Bergmann, partner at Natific, sheds lights on the huge advantages offered by digital colour management.
textile network: Mr Bergmann, the corona pandemic has meant that many staff involved in colour management are currently on leave. What impact is this having on the creation of new collections?
Christoph Bergmann: In the textiles and apparel industry, the matching and approval of colours is, in many cases, still an analogue process, with people at both ends of the textile supply chain deciding whether a colour should be approved or needs improving. As soon as one person is not at work, the system no longer functions properly, and all processes are delayed.
textile network: Can a cloud-based colour analysis and product communication program be seen as a possible solution?
Christoph Bergmann: Certainly not. Although systems of this kind are based on converting colours into bits and bytes, experts are still needed to evaluate the results and to send the lab dips back and forth around the globe. The greatly restricted flight schedules have already resulted in massive delays to this procedure so manufacturers in the Far East are having to wait much longer for the approvals they need.
textile network: And what in your view is the ideal digital solution?
Christoph Bergmann: An automated solution needs to connect the spectrophotometer, which quantifies the colours, to a cloud-based communication and management system in the dye houses and to the Product Lifecycle Management (PLM) and/or Enterprise Resource Planning (ERP) systems of the clothing manufacturers. The matching processes need to be automated.
textile network: Your company has completely digitalised colour management. What impact do your software solutions, training and supplier certification have on your customers' businesses?
Christoph Bergmann: In China but also elsewhere in Asia, where Covid-19 led to business closures back in February, development work and production are starting up again, albeit with restrictions. Our digital colour management solutions allow textile producers who are connected to the system, have received the necessary training and are certified, to set, monitor, adjust and approve their customers' colours without the need for analogue colour matching.
These processes are already tried-and-trusted and are now showing their full potential. Although the colour labs and quality management teams of many brands, retailers and fashion designers are currently off work, our colour management solutions mean that the colour specifications can still be met. This means that there are either no or only partial delays in the development and production of the next collections. Our system's user statistics show that work is continuing at the usual rate.
Mr Bergmann, many thanks for talking to us!
The questions were asked by Sabine Anton-Katzenbach on behalf of textile network.
About Natific
Established in 2008, Natific paves the way for the digitalisation of colour-related design and production processes in the textile and apparel industry. Software solutions and technical services enhance production processes and colour management – from the design to repeat orders. The cloud-based ColorWarehouse benchmarking tool is designed for comparing KPIs across different mills and for monitoring, tracking and tracing performance over time. It opens the door to automated colour matching and approval in real time on the basis of digitalised colour standards.
ASAP is a B2B platform for digital and analogue colour development. It helps dye houses achieve the best possible results in precision colouring and supplies retailers, brands and clothing manufacturers with reliable information on whether and when a dye house can create a desired colour, print or mottled tone.
The WhiteWarehouse software allows the efficient and precise definition of whites. To evaluate and achieve better whites, the system draws not only on the traditional whiteness indices but also on three Natific-engineered indices.
The fourth pillar of digital colour management, the Color Accreditation Program, is a unique certification programme involving, among others, on-the-job training and seminars which cement in-house expertise. The programme covers lab colour matching on production systems, evaluating and analysing results as well as concrete solutions for improving development and production processes ("first-time-right").