Helsa Compliance and Safety Standard
Promoting a culture of responsibility. The manufacturing of quality shoulder pads was the idea on which Helsa was founded exactly 70 years ago.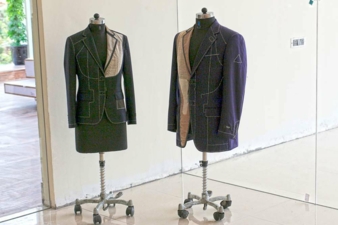 And up to this day shaping products such as shoulder pads, sleeve head rolls and interlinings still make up one of the two pillars of Helsa. Up to 1952, the company began expanding to other European countries to be closer to its customers. Today, Helsa also manufactures in its own factories in China, India, Spain, Hungary, Poland, Turkey and Cambodia. This international network and profound technical expertise make Helsa Fashion Shaping an preferred partner to major fashion labels and the undisputed world market leader.
Monika Sandler, rules the family business Helsa. It is clear to her: "The maintenance of production sites in so-called "low-wage countries" is highly controversial, but it is a prerequisite if one is active in the clothing sector. We have to be where our customers are. But it is and has been our concern over the years to set benchmarks for success not only in terms of economically measurable goals. It is our aim and our ambition to guarantee humanity and ethical action in all places throughout the world. To keep all legal regulations is self-evident. In addition, it is important to us to serve people and the environment in a special way. We at Helsa feel committed to humane and ecological action. This is one of our seven company principles."
Monica Sandler: "But, of course, the question is justified how we can implement, live and review our high goals in everyday life? Here are three reasons why we are confident that we can:
1. Helsa only manufactures at its own production facilities and is so able to control and take responsibility for aspects like social standards, working hours, production methods and the use of raw materials. In the apparel industry, it is a common practice to cooperate with a lot of subcontractor companies, unfortunately, thereby the loss of influence and control over working conditions and safety standards is to be deplored.
2. The Helsa Code of Conduct is a clear guiding principle that ensures that all of our actions comply with legal regulations and sets out the conditions for ethical actions on all Helsa sites.
3. The Helsa Safety and Compliance Standard (hCSS) is an instrument Helsa developed to ensure that the ethical, social and ecological standards we desire and demand are implemented, continuously improved and inspected on a regular basis at all sites. The hCSS defines specific requirements from the four areas people (subjects such as: personal protection and equipment), machines, buildings and general (such as: training, waste, energy and hazardous substances) that every Helsa plant must meet and that are audited on an annual basis.
All Helsa products worldwide meet the REACH and Oeko-Tex standards.