The Future of Fashion: How can we give Fair Fashion a different value?
"We need to pulling together. It's really important for everyone to take many small steps." Joachim Schirrmacher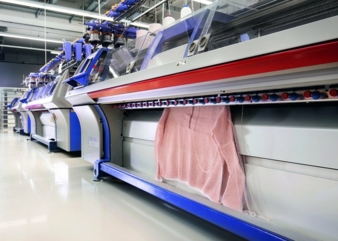 Part 3: Pulling together
textile network: Will the pandemic accelerate the switch to fair fashion that is desired by so many?
Joachim Schirrmacher: During the coronavirus crisis, we have seen what we can achieve together as a society. This gives us a glimmer of hope – if we all pull together again and make a concerted effort, fair fashion could become standard for wide sections of the population. We need clothing for 7.8 billion people rather than eco-luxury for the happy few. The oil crisis of 1973 and the Club of Rome report entitled "The Limits to Growth" which appeared a year earlier, had the most far-reaching consequences for sustainable fashion – prompting three men in Germany to spring into action. Heinz Hess, Michael Otto and Klaus Steilmann, the founder of our SDBI Foundation, were instrumental in laying the modern-day foundations for fair fashion. However, all three men had family run businesses and were prepared not only to invest but also to accept lower margins. Today, the majority of fashion companies are owned by investors, leading to plenty of announcements and small showcase projects. If they act sustainably then they are mostly motivated by the need for risk management.
Take Uniqlo, for example, whose "LifeWear" collection comprises stylish basics. Sustainable business practices are of great importance to CEO Tadashi Yanai. At the same time, his ambition is to become the world's biggest fashion firm. But how is it possible to achieve both goals? How can Uniqlo produce its merino and cashmere sweaters not by the container but by the shipload? Where can they source their fine wools in these gigantic volumes? I'm certainly not the only one who'd like to know the answer or see it with my own eyes. But when I ask, I get no reply. It's such a shame because a sustainable business can only be credible if it is also transparent.
textile network: What are possible solutions?
Joachim Schirrmacher: It's really important for everyone to take many small steps. We're often given choices, both as consumers and in the workplace. From a political point of view, a ban on free returns, for example, would have a significant impact on sustainability. During this crisis, we have learned that a quick and pragmatic response is key and that not everything has to be perfect all the time. If the multi-million-dollar corporations acted a little more fairly and ecologically, their actions would probably have a far bigger impact than a small company that practices sustainability to perfection. If you take designers such as Haider Ackermann, Akris, Dries van Noten, Stella Mc Cartney and Esther Perbandt, their fashion is rarely certified but is so individual that its owners will continue to enjoy their garments ten years down the line.
textile network: We shouldn't forget that Neonyt, the world's biggest trade show for fair fashion featuring 220 exhibitors, takes place here in Germany.
Joachim Schirrmacher: Yes, it has been a breath of fresh air, shining a light on labels such as Armedangels and Lanius. Even so, the majority of exhibitors are still small suppliers. The sector is opening up relatively slowly, clinching a modest market share of around 3-5 percent. The sustainable product offering at the fabric fairs in Munich and Paris is still quite limited. And the level of fashion and quality is also rather homogenous. Fair fashion is sensible, and in some cases, it is even stylish, but it often lacks one vital ingredient. Fashion thrives on dreams, the imagination, idealisation, identity, on deriving pleasure from the irrational and sometimes even the frivolous. Unfortunately, the story and the presentation – two essential elements of a fashion brand – aren't always there. How can we give sustainability a completely different value? How can we embed fair fashion in our history, in our society and culture? Where is the Diana Vreeland of fair fashion?
textile network: What is the German government doing to promote fair fashion?
Joachim Schirrmacher: We at FASH have been trying since 2008 to divert the attention of our politicians and associations to the topic of fashion. Without success. Despite the more than 100 universities of design across Germany, no-one at the Federal Ministry of Education and Research is responsible for design. The Federal Ministry for Development has been the only one to take action by launching the Grüne Knopf ("Green Button") initiative. Advocating fair working conditions is a matter close to Development Minister Gerd Müller's heart. However, to ensure fair competition, we also need European laws. Otherwise, the market will once again be governed by the cheapest price. Our politicians can make a substantial difference here, but only if they have the will. In recent weeks and months, we've all seen that our politicians here in Germany are more than capable of taking quick and decisive action.
Joachim Schirrmacher, many thanks for talking to us.
The interview was conducted by editor-in-chief Iris Schlomski on behalf of textile network.
Part 1: The status of luxury and distribution
Part 2: Research and development for real changes