A+A 2019 posts record results
The A+A 2019 from 5 to 8 November registered 2,121 exhibitors from a total of 63 nations and over 73,000 trade visitors.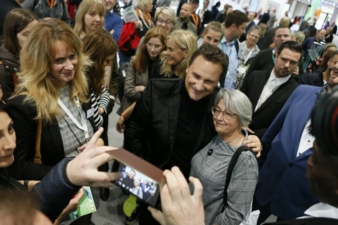 Success Factor Sustainability: the Basis for Good Work
Sustainability also proved a driver for the themes covered at A+A; and not only as part of new events at the trade fair and the Congress on such themes as "Sustainable Textile Manufacturing" or "Fairness in Global Supply Chains", which will be expanded further in future.
Harnessing the need for a holistic prevention culture A+A was characterised by the current top issue sustainability, as this forms the basis for healthy and safe working.
Personal Protective Equipment continues Booming
One segment that benefits from the globally rising awareness for all themes revolving around OSH, is the field of Personal Protective Equipment – the traditionally biggest area at A+A with over 1,100 exhibitors this year. According to a current study on the German PPE market carried out by market research company macrom, the volume of the German PPE market rose from EUR 1.92b in 2016 to EUR 2.23b in 2018.
Birgit Horn, Director of A+A 2019:
"The PPE market continues to profit from companies' rising preparedness to better protect and educate their employees. Accordingly, PPE manufacturers and suppliers increasingly pitch themselves as strategic consulting partners with holistic solutions."
Other factors favouring PPE sales are the rising numbers of older workers, for whom the market offers more and more solutions, the implementation of modern assistance systems in production, the growing interest taken in social and ecological manufacturing conditions as well as the development of disposal concepts for protective gear.
Visitors from all over the World flocked to the A+A Congress
With some 5,200 visitors the 36th Congress for Occupational Safety and Occupational Medicine posted a positive increase in attendance. As a key impulse for the sector it has traditionally been organised by Basi, the German Federal Association of Occupational Safety and Health (Bundesarbeitsgemeinschaft für Sicherheit und Gesundheit bei der Arbeit e.V.).
The next A+A will be held from 26 to 29 October 2021.