17/01/2023 –
Recycling
Compostable alternatives to landfill polybags
Fashion for Good has launched the Home-Compostable Polybag Project, a pilot to test alternatives to conventional single-use polybags.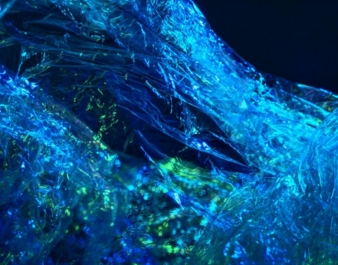 Orchestrated by Fashion for Good in partnership with C&A and Levi Strauss & Co., this six-month project uses novel bags from Fashion for Good innovators TIPA Corp. and Greenhope. These bags are made with bio-based material to lessen fossil fuel consumption and are designed to compost in either home or municipal composting environments. The project aims to find alternative end-of-use for landfill-bound materials, and to provide an at-home option for consumers who do not have access to municipal composting programmes.
An estimated 180 billion polybags are produced every year to store, transport and protect apparel and footwear. Their production, use and end-of-use have a significant impact: conventional virgin polybags have a high carbon footprint and low recycling rates across the globe. Conventional bags are commonly incinerated, landfilled, or subject to environmental leakage, harming natural systems. To change this paradigm, innovation must both find appropriate disposal pathways that are less harmful to the environment and reduce fossil fuel consumption.
In the Home-Compostable Polybag Project, Fashion for Good partners C&A and Levi Strauss & Co. will test key home-compostable polybags that include, bio-based material from innovators TIPA Corp. and Greenhope, in their supply chain as a viable substitute to conventional plastic polybags.
"We are proud to participate in the Home Compostable Polybag Project by Fashion for Good. As part of our Sustainability Strategy, C&A has set high ambitions in the reduction of consumer-facing plastic by 2028. This pilot project plays a crucial part in reaching C&A's plastic reduction goal and contributes significantly to an industry wide transition." - Aleix Busquets Gonzalez, Head of Global Sustainability at C&A.