Performance Days
Performance Days, a fair created especially for functional fabrics for sports and work clothing, continues to focus on sustainability.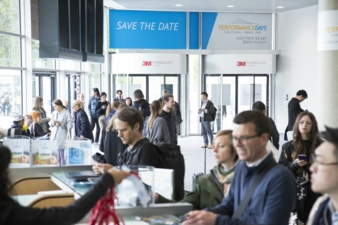 On 13 and 14 November 2019, the Performance Days trade fair will present the latest developments in the field of ecological and sustainable materials.
According to Marco Weichert, head of the trade fair:
"Sustainability is expected. It is our duty to act sustainably in all stages of the textile production process. Sustainability is much more than simply using recycled fibres and fabrics. Performance Days was early to showcase this on a broad scale. We have accompanied the sustainable developments in the industry for many seasons, but even more, we provided the impulse in various directions for sustainability research and development."
Marketing manager Lena Weimer added:
"Our Focus Topics featured sustainability issues early on and provided a focus to our innovative fibre and fabric producers to pursue developments in this field. Whether recycled fibres, recyclable materials, the important topics of biodegradability, water conservation or the use of natural fibres for functional fabrics – we show all possible textile aspects of sustainability for the industry."
Performance Forum and Focus Topic Wall
Performance Days takes its responsibility for sustainability very seriously and has made the decision – as announced in July – to present only sustainable materials in the curated Performance Forum. Also, to give visitors an overview of all aspects of sustainability, the Focus Topic Wall is dedicated to the topic. Not only will the 24 most sustainable fabrics be selected by the jury, but all areas of sustainability will be explained such as recycled fibres, natural fibres from renewable resources, recycling qualities, bio-degradables or compostables, microplastics, product life cycles, water conservation, energy savings, reduce CO2 emissions and reduce chemicals. The current "state of the art" is highlighted in all of these topics as they pertain to the textile industry.
The lectures and discussion panels on Day 2 of the fair focus exclusively and comprehensively on the topic of sustainability.