Epicentre of techno-textile visions of the future
In the run-up to the trade fair duo Techtextil/Texprocess, textile network spoke to the double trade fair manager Michael Jänecke.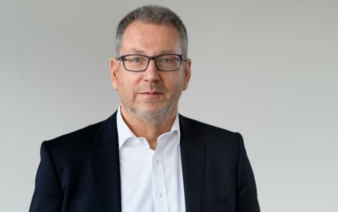 This year's twin fairs Techtextil/Texprocess are in greater demand among exhibitors than ever. This is testimony to the sector's rank as one of the most innovative and technologically-intensive industries in the world. In the run-up to the fairs Techtextil/Texprocess, textile network spoke to exhibition head Michael Jänecke.
textile network: Techtextil has spread its wings across the globe. Are its many "offshoots" in Russia, China, India and the US really worth it?
Michael Jänecke: The roughly 50 or so events we stage around the world within our Texpertise Network reflect what is happening in the industry. The foreign editions of Techtextil and Texprocess strengthen the position of the leading international events in Frankfurt and, at the same time, play a key role in serving regional markets. In addition, they present companies with a great opportunity to take a closer look at specific foreign markets without making any commitments or spending huge amounts, enabling them to test the waters for potential long-term investments. A good example here is the US. The healthy economic situation there has enabled the twin fairs to develop really well. For many companies, Atlanta has emerged as a stepping stone into the US market. The industry show "High-Tex from Germany", which has been in existence for almost 20 years, undoubtedly contributed to the strong performance of the twin fairs in the USA last year.
After running every other year, Techtextil Russia became an annual event in 2017, staged as part of the Russian Textile Week. This is testimony to the great relevance of the event in this market. At its most recent edition, Techtextil India posted an 11 percent rise in exhibitors and a 7 percent climb in visitors. In addition, the first-ever "Gartex Texprocess India" is scheduled to run from 10 to 12 August. Our subsidiary Messe Frankfurt India is collaborating with immediate effect with MEX Exhibitions, the organiser of India's leading trade fair for textile and apparel processing machinery.
textile network: Why should visitors and users make the journey to Frankfurt in May?
Michael Jänecke: Every other year, Techtextil reflects the full spectrum of applications for textile materials. Whether their focus is on architecture, automotive, medicine, fashion or PPE – leading international experts from a diversity of different sectors come in search of lightweight, durable and sustainable materials. Concurrently, Texprocess provides insights into textile processing and all the steps involved, including textile finishing and digital printing. A total of five micro-factories will reveal the future of networked textile processing.
Read the whole interview in our print magazine.
You do not have a subscription yet? Here you can order your free sample copy.
And you are welcome to visit our booth at Techtextil / Texprocess – you will find us in Foyer 4.1.