All-round solution for digital textile printing
Mimaki continues to focus on advancing the transition from analogue to digital printing processes in the textiles and apparel market.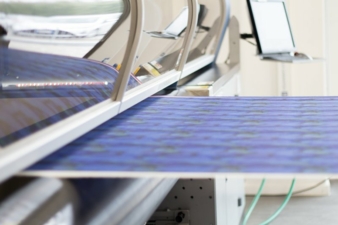 This includes the development of an all-round solution, embracing pre-treatment, printing and post-treatment of the digitally printed textiles. With this objective in mind, Mimaki Europe has entered into a joint venture with the leading Italian distributor Bompan S.r.l.. The latter has many years' experience in the textiles industry and has been fostering a loyal business relationship with Mimaki Europe for more than twenty years. Mimaki Bompan Textile was established following the market launch of the Tiger-1800B textile printing system, which is available in models for direct to garment printing (DTG) and sublimation transfer printing. Boasting a maximum print speed of 385 m2/h, the Tiger-1800B is ideal for high-volume production environments, which until now have been dominated by analogue printing processes. As a consequence, these applications can now also benefit from the advantages of digital printing which include the more efficient and economical production of small lots, customer-specific textiles and samples.