The highlights of H. Stoll
Stoll will present many inspiring and economical solutions and exciting possibilities of knitting technology during the fair in Shanghai.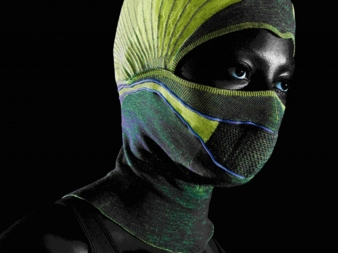 The leading slogan of Stoll is "Innovation for you", the new guideline in innovative processes is demonstrated by the company. The customers receive a short and clear message: 100% customer orientation in all areas – 100% technology, which convince. The main focus at the trade?show is demonstrating optimal solutions for the customers,
"Innovation for you" with CMS 330 HP W multi gauge.
For the first time, the prototype CMS 330HP W multigauge will be presented in the area of knitting machine technology. This type of machine is the suitable answer for the special technical requirements of shoe fabrication. In addition, it is perfectly suited for demanding applications in fashion sector. It is possible to choose the machine equipment individually, according to customer and fabric demands.
The CMS 330 HP W multigauge is an extremely innovate machine with an excellent price to performance relationship. With the quality label "Made in Germany" it completes the demand for a high performance machine. Further machines will be exhibited include the ADF 530-16 multi gauge, ADF 530-16 BW, CMS 502 HP+ multi gauge and CMS 520C+ multi gauge.
 "Innovation for you" with Stoll software solutions
The software room will be another highlight of the continually growing sector of Stoll Software Solutions. However, many innovative ideas in the sector of "networking and digitalization of processes" will surprise the visitors at the Stoll booth. Experts will be on hand to demonstrate these innovations in a customerfriendly environment.
The Production Planning System (PPS), the patterning software M1plus and the user?optimized tool GKS (Grading for Knitting System), which can all be learned easily, will be exhibited.
"Innovation for you" with Stoll Fashion & Technology and Technical Textiles
The sector of Fashion & Technology consistently shows future trends and ideas, which are excellently illustrated in the latest trend collection "Performance+": fashion combined with intelligent technological advantages. The ADF technology has many beneficial features, one of which is the implementation of body monitoring functions (pulse, heat, temperature) into the knitted piece. Some examples of intelligent fabrics are jogging bras and the award winning Balaclava – a face mask for special demands of athletes in the winter time.
The area of Technical Textiles collaborates strongly with the department Fashion & Technology. Technical established experience assists to create an unique interesting prototype – a chair coat. Knitted with a CMS 330 HP W multigauge machine. This project and many other ideas will be displayed during the exhibition in Shanghai.