Malti Rugs: A better way to control color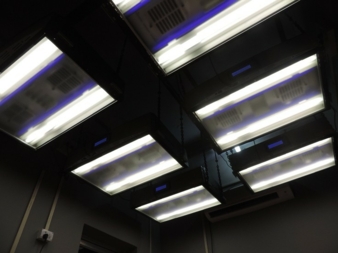 Malti Rugs, an Indian Government recognized Star Export House, produces handmade rugs and carpets. One hundred percent of the company's output is exported out of India. Clients include high-end, mass and online retailers; catalog companies; garment retailers (for in-store displays), wholesalers and importers. Malti Rugs specializes in the production of hand-tufted, hand-loomed, Kilim, shaggy and Indo-Tibetan weave rugs. With over 100 employees and over 2,000 rug artisans associated directly and indirectly with the company, Malti Rugs generates annual revenues of more than US$15 million annually. Malti Rugs is an ISO-9001-2000 certified company.
Malti Rugs was looking for a better way to control color in the dyeing process (finished rugs can be rejected by the client when they do not meet expectations). According to managing partner Nitin Baranwal, "Color matching in the dyeing process can be difficult. Wool, as a natural fiber, does not consistently absorb the dyes from batch to batch, and in the rug making process, yarn densities can vary across the piece. We believed that with the proper color measurement solution, we could improve productivity in the manufacturing process by ensuring accurate color at the earliest possible stage, reducing our rejection rate and saving time and money." A significant objective for the project was to be able to verify accurate colors as early in the production process as possible to avoid costly rejections and customer dissatisfaction, and to reduce time to market.
"In the high-end home goods retail business," Baranwal adds, "we have very limited competitors in India, other exporters, and we were looking for a competitive advantage that would put us ahead of the game."
Malti Rugs turned to X-Rite for a color measurement solution that could address the company's unique requirements. The total solution included the following components:
Harmony Room with SpectraLight QC: Sometimes referred to as fit and finish areas, these custom-designed viewing rooms simulate the customer experience and allow for the evaluation of components and/or final product for color palette harmony and accuracy.
Judge II: A compact visual color evaluation system with a patented seven-phosphor design that provides the closest match to natural daylight available in a fluorescent source.
Malti Rugs uses the Judge II in its dyeing room for quick checking of sample yarn hanks during the dying process, comparing them against approved samples examined in the Harmony Room.
When dying a new batch of wool yarn, Baranwal explains, small hanks are pulled, dried in the sun and then taken to the Harmony Room where they are compared to PANTONE™ Guides for visual verification of color accuracy. Final completed carpets are given a final visual examination in the Harmony Room prior to shipping.
"The Harmony Room and Judge II have helped us bring consistency to both sampling and bulk lots," Baranwal comments. "We have fewer rejections now since we are matching all of the colors under controlled lighting for easy production approvals. And that means less wastage, lower energy use and faster time to market."
Malti Rugs has also been extremely pleased with its X-Rite partnership. Baranwal concludes, "We will definitely come back to X-Rite for more products in the future.
In fact, we are currently working with X-Rite to determine whether there is a spectrophotometer solution that will let us fine-tune color-matching even more, enabling us to measure color by the numbers in addition to our visual inspections."