19/10/2022 –
Award
Annabelle Hutter included on Tatler List of Young Leaders of Tomorrow
Annabelle Hutter has been included on the highly sought-after Tatler Asia Generation T (Gen.T) 2022 list, which comprises of 300 trailblazing young leaders of tomorrow.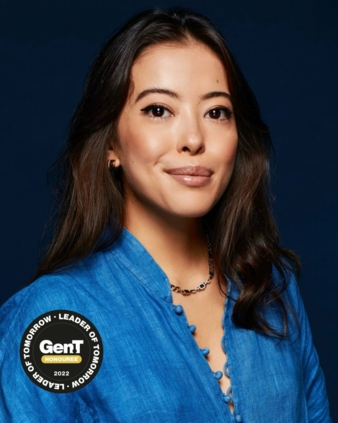 The annual list is curated to celebrate innovative young leaders from eight separate markets across Asia. Drawn from 18 separate industries such as sustainability, technology, finance & venture capital and manufacturing & energy, the members of the list are those who are breaking the mould in their efforts to craft new and ingenious solutions to the business problems of today.
This accolade is awarded for Annabelle's efforts in sustainability as a half Thai national, both for her family textiles company, Säntis Textiles, where she is Managing Director, as well as for her own brand of 100% recycled cotton totes, t-shirts, and sweatshirts named 'Born on Saturday' – the first brand of its kind in Asia. This recognition, specifically for her impact in fashion, retail and sustainability is testament to her commitment of the last few years to contributing to global positive change in the textiles industry.
Annabelle was instrumental in bringing to the mass market Säntis Textiles' world first RCO100 technology, which recycles fabrics destined for landfill, and liaises with global brands to develop creative tailor-made solutions to support designers to make enhanced sustainable choices.