Cotton USA: Elegant, modern and sustainable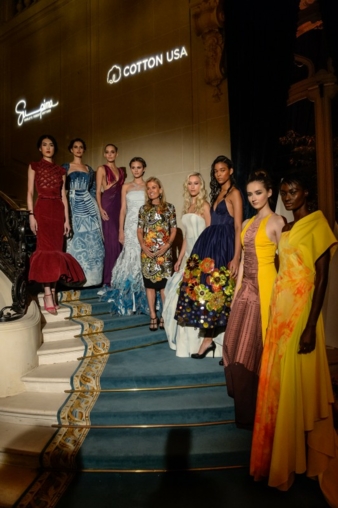 US cotton from socially responsible sources has broken into haute couture! It is wrong to associate this natural fibre solely with white T-shirts, jogging bottoms and jeans! Cotton is an all-rounder and can do so much more, appearing in all areas of fashion from basics to high fashion. Top-end quality cotton from the USA ranks particularly high in the popularity stakes among designers and fashion brands looking to bring together the ideals of quality and sustainability.
During Paris Fashion Week the fashion and celebrity world were able to appreciate just how versatile, elegant and trendy fabrics and fashion from US cotton can be. The residence of the US ambassador in Paris provided the stage for a unique fashion show, featuring the finalists of this year's Supima Young Designer Award for eveningwear. Supima denotes the finest varieties of cotton from the USA. It was the first time that the fashion show had been staged outside the US. Usually held in New York, it has grown into a key event within the American fashion world. The evening gowns featured in the design competition all had one thing in common: they were all made exclusively from US Pima cotton.