Mayer & Cie.: On course for growth
Mayer & Cie. (MCT), the traditional German knitting machine maker, is planning to make significant investments in 2015 and 2016 in the fields of technology, infrastructure and human resources.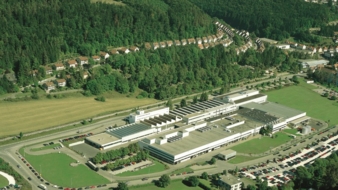 The largest investment will be channelled into expanding and modernising MCT´s headquarters in Albstadt, in the Swabian Jura. Around 4m Euro is to be invested in expanding its production capacities at all its facilities, whilst modernising its machinery and updating its software requirements.
The facilities in China and the Czech Republic are also up for expansion. "Were delighted with the way our business has been developing in recent years," states Benjamin Mayer, Managing Director of Mayer & Cie. "In 2014, we posted overall group sales of almost 90m Euro, which corresponds to an increase of 7% on the year before. We want to capitalise on this success and set our company on the right course for the future."
Read more on our german website.