Invista: New Jeans – Options
Invista introduced new fabric options for boyfriend jeans. Made with lastingfit technology by Lycra brand, these fabrics incorporate Lycra T400 fiber for comfort stretch and long lasting shape retention.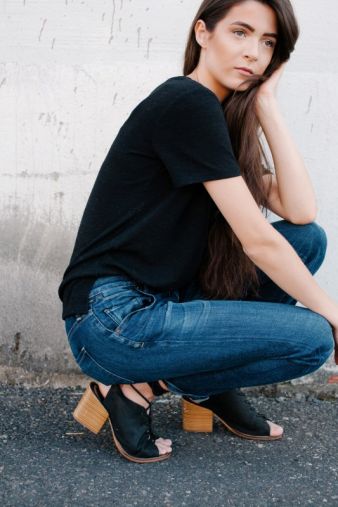 "By using fabrics with corespun Lycra T400 fiber, brands and retailers can achieve authentic denim aesthetics, along with the freedom of movement their consumer desire," explains Silvia Toledo, Invista Denim Account Manager for North EMEA. "Women – and increasingly men -- have become accustomed to the comfort and performance that fabrics with Lycra brand technologies provide. Now they don`t have to sacrifice that comfort and can still get the look of traditional denim."
In addition Invista showcased the latest Lycra Beauty branded shaping fabrics from around the world. Lycra Beauty branded fabrics were developed in response to women's desire for denim garments with shaping capabilities. The fabric features the Shaping technology by Lycra brand to enhance, smooth, and slim the body while remaining comfortable, helping women look and feel their best.
Developed on a scientific method to correlate fit model feedback with wear force testing and in addition, body scanning technology quantified the ability of a denim fabric to provide comfortable shaping. Since the launch of this new shaping fabric innovation in late 2014, worldwide leading partner mills have already been developing fabrics using Shaping technology by Lycra brand and presenting them to their denim clients/brands.