The ten most important SCM trends of 2023
After in-depth analysis, SCM specialists from Setlog have come up with ten key theses on the most important supply chain trends for 2023.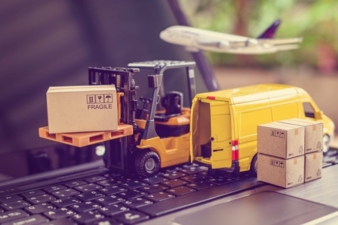 The war in Ukraine, the energy crisis and high inflation in many countries are presenting supply chain managers with major challenges. Additionally, the always present issues of shortage of skilled labor, supply chain disruptions and cost pressure also prove difficult. Ralf Duester, member of the board of the SCM software specialist Setlog, shows which trends will shape the year 2023. His statements are based not only on numerous conversations with economic experts and scientists, but also on data from Setlog customers who use the SCM tool OSCA. In the fashion and fast-moving consumer goods sectors alone, these are more than 100 brands, including.
1. Demand fluctuations force action
In many industrialized countries, companies are bracing themselves for a decline in demand. After years of continuous growth, briefly interrupted by the Covid-19 pandemic, experts are forecasting a recession. Industry leaders are tightening their focus on their customers - both in the B2C and B2B sector. Because of the high volatility, many companies are putting existing contracts to the test. Flexibility plays a key role in the realignment of contracts. To be able to plan better, close collaboration and trustworthy cooperation between all partners along the supply chain are necessary, which often requires new communication platforms. Modern IT tools can be used to exchange information, join forces, and make quick decisions in the face of dynamic fluctuations in demand. The prerequisite for new communication channels is the willingness of all players to be transparent. Companies that use software and suitable algorithms to manage demand and supply globally will be one step ahead of their competition. The best strategy is for companies to devise agile approaches to permanently optimize the use of resources and production capacities.
Modern demand planning software and business intelligence tools are increasingly important, depending on the industry and product.
2. Collaboration will be implemented
Collaboration is key for industry leaders – both in their businesses as well as their everyday life. This collaboration is playing a big role between internal teams as well as in cross-company supply chains. Everyone has access to data - based on specific authorizations - and exchanges this data on an ongoing basis - usually in real time. This approach improves supply chain efficiency and responsiveness. Data silos hinder successful business. Those who continue to use emails and spreadsheets for communication will find it very difficult to get an overall picture of the current status of an order.
3. Recruiting strategies change
One of the key challenges in the industrialized countries remains the shortage of skilled labor. Demographic changes in countries such as Germany and the US are also aggravating the problem. Leading companies offer attractive conditions to existing and potential staff. Many companies can become even more efficient - for example, by optimizing the deployment of drivers with the help of trailer concepts or more decoupled loading times. In the long term, there is no getting around an employment-oriented workforce strategy. The best of the best also differentiate their recruiting approaches - for example, by generation or potential groups such as career changers or foreign workers. They also offer differentiated retention programs and long-term prospects through flexible working hours, parental leave, and training and development programs. The latter is particularly important for well-established employees in supply chain management, as their tasks become more complex. Cooperation with universities is a good way to attract young talent to the company. In addition, new job requirements are developing in supply chain and logistics, as well as in environmental, social and governance (ESG) areas. Emerging job descriptions such as Data-Driven Planner, Traceability Analyst, Supply Chain Communicator, and Supply Network Innovator address changing requirements that companies must address. The prerequisite for all activities is a contemporary leadership culture that intends to change the understanding of leadership and allows transparent communication - including the involvement of employees' opinions.
4. Cost awareness increases
Whether it's new HR strategies or employee retention programs: All these measures cost money. In addition, companies are burdened by increased energy costs, rising interest rates and high inflation. At the same time, consumer spending is falling. Leading companies have already created cost awareness among employees. To achieve this, it is necessary to involve the workforce in the development of sales and costs with open and transparent communication and to develop an awareness of this. With the help of idea exchanges, employees can also be integrated into the process of finding solutions. Another important step is to increase flexibility. The biggest cost drivers must be identified, and action scenarios developed. Remote working, for example, makes it possible to reduce office space and lowers rental costs.
5. Investments in automation projects continue
Even though increased costs put a strain on company cash, many companies are pushing ahead with automation and digitization projects already underway or initiating new ones. Only those who can keep up with high-performance logistics and the highest service levels lead the market. Planning and allocating budgets for automation, robotics, digitization, energy savings and staff is money well spent. In intralogistics, for example, manual processes must be automated and digitized to achieve this. Robotics and machine learning also play a major role in order to be fast on one hand and keep error rates to a minimum on the other. IT experts look at digitization along the entire supply chain and initiate new projects in several chain links at the same time. The use of open-source strategies will play an important role in the future - as will topics such as the digital delivery bill and the digital waybill.
6. Sustainability laws force action
Decarbonization, social compliance and sustainability are becoming increasingly important for the economy. Following the UN Climate Change Conference in Sharm el-Sheik, consumers, politicians,and business partners are calling on companies to act quickly. The EU is pushing the pace with plans for a supply chain law, as is the United States with the recently enacted Uyghur Forced Labor Prevention Act (UFLPA) or planned legislation in individual states such as New York (New York Fashion Act). Company representatives are increasingly considering how to implement strategies from the circular economy so that fewer products are destroyed. Businesses that cannot track the path of their products from design to sourcing as well as production to shipping will have a hard time meeting the new requirements of governments, consumer groups and customers. Small companies are (still) excluded from supply chain laws, but often they can only do business with corporations if they comply with all the new regulations. They are required to be able to track and report on the climate and social impacts of their operations.
7. Purchasing and procurement are revamped
The new geopolitical situation shows that, depending on the industry, companies must take individual approaches to purchasing in order to become more resilient. The credo here is: resilience before price. Analyses of car manufacturers, for example, may show that re- or nearshoring of certain products or components makes sense. This may be more expensive, but it makes supply chains more stable. In the consumer goods market, due to enormous cost differences between Europe and the US in comparison to Asia, it makes more sense to keep production as much as possible in the Far East and previous sourcing countries, without looking for nearby factories or even building new ones. The shortage of skilled labor, rising interest rates, high inflation and freight costs that are leveling off at pre-Covid levels are arguments that speak against building or further expanding near- or reshoring in many industries. Furthermore, when it comes to a company's bottom line, purchasing, procurement and supply chain management are becoming increasingly important. The reason for this is that opportunities to push through higher prices in the lower and middle goods segment have become rare. Prices are becoming more and more transparent for customers through purchasing platforms. Profits are now generated through procurement - or more precisely - through process optimization. In addition, companies' inventory levels are being adjusted due to increased network disruptions - such as war, environmental disasters or strikes. The disruption in global transportation has shown it: For certain industries that depend on a few suppliers, it may be necessary to build up higher safety stocks, avoid single sourcing and generally rethink order processes.
8. Supply networks replace supply chains
The cooperation of companies with purchasing offices, suppliers, factories, test laboratories, technicians, logistics service providers, and dealers is becoming increasingly important. That's why companies will be looking to further strengthen their business networks in the coming year. Since the onset of the Covid-19 pandemic, they have found that their company-centric systems are not working ideally. As a result, leaders across industries are already using tools and platforms that enable secure data sharing, as well as support tight collaborative workflows around forecasting, ordering, production, capacity, delivery, and inventory in real time. As this collaboration, ideal use of data and optimized information flow eliminates errors, delays and inefficiencies, all stakeholders can reduce costs and improve their competitiveness using enterprise networks.
9. ERP silos are being torn down
It's no secret: small companies rely on one or two in-house systems, some corporations on 20 or more. Even before the pandemic, the inefficiencies of these self-constructed silos were surfacing. Covid-19 only acted as an amplifier. The coexistence of systems artificially added to inventory buffers, caused information delays, and involved either manual labor or high IT costs for interfaces, maintenance, and upgrades. More and more companies are shedding these silos because they can no longer afford the cost, effort, and hassle involved. The best solution is to move supply chain workflows to a collaborative network platform that cuts across all silos and enables both data sharing and true data transfer across production, departments, and companies. Best-of-breed solutions connected via REST API with intelligent IT architecture break down silos and enable collaborative, cross-company working with optimal data sharing.
10. Supply chain managers are using modern technologies
Companies more often realize that thousands of decisions with dozens of parameters have to be made every day. The gut feeling of experienced managers is no longer sufficient. Modern companies rely on new technologies such as Artificial Intelligence to make decisions. Trailblazing companies will automate processes even more and take advantage of AI in prescriptive analytics and autonomous agents to achieve efficiency gains. Open source is increasingly used in supply chain management, especially for standard interfaces. Managers are adopting supply chain software technologies to increase businesses' resilience and competitiveness. As a result, new automation technologies are changing roles and tasks within the organization. With new technologies, companies can accelerate planning to delivery, reduce buffers, control processes efficiently and counteract the shortage of skilled workers.