A young perspective
How is the Techtextil/Texprocess received by the younger generation? Sogush let us know what they thought.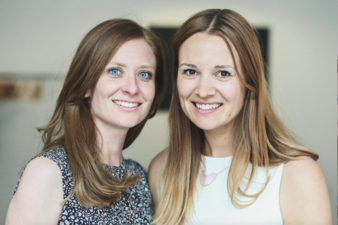 The unanimous verdict: "It's a perfect place for networking, meeting different people from different sectors, exchanging ideas, getting inspired, spotting new trends and also seeing how exhibitors approach the challenge of product presentation at fairs."
Continuing, they stated: "The one thing that immediately caught our attention was the contrast of mostly elegantly dressed men in suits and young fashionable women with a flair of fashion school. It's quite extraordinary how many students the fair seems to attract, judging from the surprising number of young faces we saw. Many came to gather information and learn about the industry."
Digitalisation is omnipresent
The textile and apparel industry has arrived in the digital age with both feet and is taking full advantage of it. From digital textile printing and digital coating technologies to fully digitalised production processes – the textile industry is undoubtedly embracing digitalisation as was reflected in the new trends and developments. As a special event, the fair even included a live demonstration of a completely digitalised production chain.
The Human Solutions Group showcased the already far-reaching possibilities of digital applications. Two particular highlights included the Digital Fashion Board and the Digital Show Room. The Digital Fashion Board replaces the traditional analogue mood board and seamlessly connects product development and 3D visualisation with data from PLM systems. This allows for a streamlined process of quickly finding the right prototype and making important decisions based on a digital model without having to sew a single piece of material.
The Digital Show Room overcomes geographical boundaries and provides a digital space for people collaboratively planning, reviewing and perfecting next season's collection. 3D glasses make it possible to virtually fit and display finished designs on 3D models – anywhere in the world.
Read more in our printed issue textile network 7-8 2017 (appears on 30th June 2017)