Bluezone with one more day from September
Thomas Dislich, Managing Director Vicunha Textil for Europe and Asia, draws positive fair conclusion on the occasion of the Munich Fabric Start/Bluezone.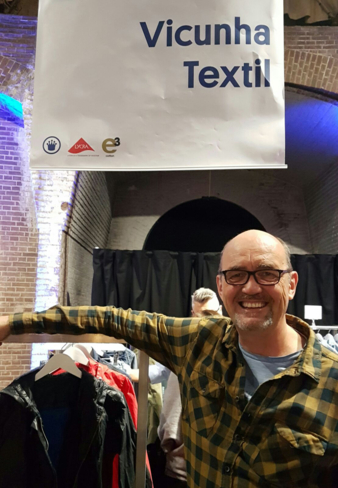 Trend-oriented and with a wide range from extremes of weight we to bi-stretch over high-stretch articles and sustainable denim contribute to Vicunha's success. Thomas Dislich: "Munich Fabric Start with Blue Zone is always a steady show mostly attended by the German market. We had a good number of visitors across a wide customer base looking for competitive prices and newness".
Bi stretch was one of the key categories on most customers agenda, Vicunha had a good cross section of options in both denim and non-denim. The Athletic range with an increased number of options was also very popular. Vicunha have expanded their offer to include different weights and textures including a PFD option which looked bang on trend in a soft blue.
A number of key customers were looking specifically for sustainable fabrics. Customers who are already marketing sustainability plan to increase their instore offer in recognition of its importance. New customers also came asking specifically focusing on this area only which was very positive.
The key trends at the show
Extremes of weight - the very heavy and the very light. Stretch - bi stretch and hi stretch articles. Summer blues."This could be down to wash interpretation but never the less we were offering a fresh new palette of brighter blues", said Dislich. And what about sustainability? "Green ID, this one was an easy option for us with our range of seeded ecru twills in various weights and our strong history of sustainability."
Bluezone with a third day from September
And what is Thomas Dislich thinking about this? "This show is very important for the German market and therefore also for Vicunha. We do not mind spending an extra day in Munich. However, it remains to be seen whether it attracts more visitors or simply distributes them to the three days. "