Première Vision in September as digital show only
Faced with a resurgence of Covid-19 in Europa, Première Vision Paris cancels the pysical edition of its show, which was to be held in September 2020.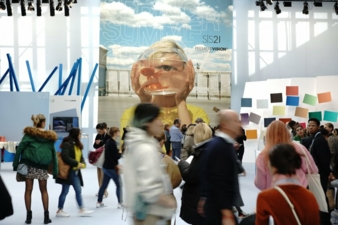 Join The Digital Show 15–16 September 2020
Recent decisions by the French government banning the resumption of events of more than 5,000 people until after 31 October, along with new travel restrictions in many countries and the resurgence of an increased health risk, have led Première Vision to cancel the physical show at Paris Nord Villepinte in favor of an exclusively virtual format, the Digital Show.
Gilles Lasbordes, General Manager of Première Vision:
"Suspending the physical edition of Première Vision Paris this September was a difficult decision, which we resigned ourselves to in light of the French government's directives. However, we are fortunate to have been among the very first in this sector to invest in digital to strengthen the service we bring to the entire market and to help it make this transformation. This means that today we are able to provide concrete solutions in terms of brands' sourcing needs, and in terms of the challenges manufacturers are facing in terms of the visibility and promotion of their creations on a global scale. At the same time, we are pleased to be able to reopen the season of fashion trade fairs with 'Made in France Première Vision', our show dedicated to French manufacturing, which will be held at the Carreau du Temple on 1 and 2 September, which will welcome some 100 exhibitors."
The digital show will take place on 15 and 16 September, however, the exhibitors' collections will remain online throughout the season.