More Sustainable Cotton for Fashion
In 2018, 93 Retailer and Brand Members of Better Cotton Initiative (BCI) sourced more than one million metric tonnes of Better Cotton.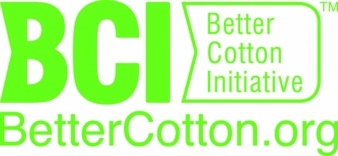 Better Cotton uptake increased 45 percent on the previous year, and at the end of 2018, retailer and brand member sourcing of Better Cotton accounted for four percent of global cotton consumption. By integrating Better Cotton into their sustainable sourcing strategies and increasing sourcing commitments year-on-year, BCI's Retailer and Brand Members are driving demand for more sustainable cotton production worldwide.
Founding BCI Member, H&M group, has played an integral role in the growth of Better Cotton; in 2018 the retailer soured the largest volume of Better Cotton (for the third year running). "Cotton is one of H&M group's most important materials. BCI plays a key role in our goal towards using only sustainably sourced cotton by 2020", says Mattias Bodin, Sustainability Business expert, Materials and Innovation at H&M group.
adidas is another founding member with ambitious sustainable sourcing targets. In 2018, adidas sourced 100 percent of its cotton as more sustainable cotton. Ebru Gencoglu, Senior Manager, Merchandising and Sustainability at adidas commented, "BCI and adidas have worked closely from the beginning to reach this amnbitious goal. BCI has engaged actors throughout the supply chain to enable the right amount of supply in the right locations. This has helped our suppliers to source cotton as Better Cotton, which allowed us to ramp up sourcing in a short period of time."
Increased Investment in Training
BCI's demand-driven funding model means that retailer and brand sourcing of Better Cotton directly translates into increased investment in training for cotton farmers on more sustainable practices. For example, in the 2017-18 cotton season, BCI Retailer and Brand Members, public donors and IDH (the Sustainable Trade Initiative) contributed more than 6.4 million Euros, enabling more than 1 million farmers across China, India, Mozambique, Pakistan, Tajikistan, Turkey and Senegal to receive support and training.
A member that has illustrated how to scale uptake of Better Cotton rapidly is Gap Inc. The retailer joined BCI in 2016 and is now among the top five BCI Retailer and Brand Members based on total Better Cotton sourcing volumes. "Better Cotton sourcing is an important part of GAP Inc.'s sustainability strategy. We have been able to leverage our scale across our portfolio of brands to accelerate sourcing of Better Cotton in a relatively short time", said Agata Smeets, Director, Sustainability Sourcing Strategy at Gap Inc.