01/10/2019 –
Half a century as a world-leading fair
— auf Deutsch lesen
Heimtextil 2020 turns 50!
From 7 to 10 January 2020, the trade fair will bring together the international home textiles sector in Frankfurt am Main for the 50th time.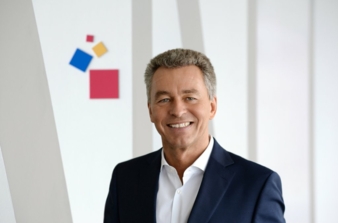 "Fifty editions across five decades are a rare achievement and equate to an eternity in the fast-moving, global exhibition business," commented Detlef Braun, Member of the Management Board of Messe Frankfurt. "Like practically no other event, Heimtextil is synonymous with product diversity, international standing and undisputed market leadership in the textiles sector. As a design show, it is forever reinventing itself, presenting both state-of-the-art home living trends and tomorrow's interior design themes."
Big anniversary celebration
To mark this momentous occasion, Messe Frankfurt is inviting all attendees to the big "Heimtextil@Night" party in Hall 11.1 on Wednesday, 8 January 2020. Heimtextil is honouring those exhibitors who have been appearing at the fair from the outset with a small but special gift. During the party, Messe Frankfurt will be showing an anniversary film which takes a look at earlier editions of Heimtextil as well as music acts over the last fifty years.
Inviting visitors on a journey of discovery through five decades of Heimtextil, Hall 9.0 will accommodate a Showcase Area featuring classic designs from fifty editions of Heimtextil. The presentation is based on editorials that have appeared in interior design magazines over the years. Four dressed rooms reflect the colours, shapes, furniture and designer pieces of past decades. The Showcase will also feature a café, realised in collaboration with "Schöner Wohnen", Europe's biggest home living magazine.
Exclusive anniversary scarf
To celebrate its anniversary, Heimtextil is also launching a textile accessory: a scarf emulating the look of the current exhibition campaign. Based on the fair's own design in the unisex colours petrol, turquoise and lilac, the scarf will be on sale to exhibitors and visitors during the fair.