18/05/2021 –
Exports affected by low production
— auf Deutsch lesen
Greek cotton production to decline
The decline was due to lower agreage, unfavorable weather conditions during harvest, and average yields.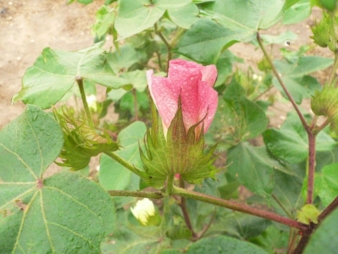 Greece's 2020/21 cotton production is estimated at 300,000 tonnes, down 16.4 percent from the previous season due to a decrease in area planted, unfavorable weather conditions during harvest, and average yields. Season 2020/21 cotton acreage decreased 3.1 percent, registering 276,000 ha. Area planted to cotton in the next season 2021/22 is expected to further decrease at approximately 5.5 percent in favor of sunflower, durum wheat and corn cultivation.
Damage caused by cyclone Ianos
In addition to weather conditions, Medicane Ianos was a rare Mediterranean tropical-like cyclone that impacted Greece in September 2020. Due to extensive rainfall caused by Ianos, many areas of the Thessaly region were flooded. Extensive damage was reported in the farming areas of Farsala, Mouzaki and Karditsa. The Ministry of Rural Development and Food granted cotton farmers eight special exemptions for acaricides, three for fungicides and four for herbicides for use within March and December 2020.
Cotton exports to decrease
Greece is a major cotton exporter. In the absence of a strong domestic demand, exports remain the preeminent channel for Greece's cotton lint production. In 2021/22, exports are forecasted to decrease by approximately 5.2 percent due to lower production. Cotton lint exports during season 2019/20 increased by 8.3 percent driven by higher production but are expected to reduce by 8.1 percent in 2020/21. Export data show a decrease of 14.3 percent in the first half of season 2020/21 due to lower production and demand drop as a result of the COVID-19 pandemic.
Source: USDA/FAS, Gain Report, April 2021
Bremer Cotton Exchange – Bremen Cotton Report, issue No. 17/18 2021