11/12/2020 –
CPD – Carbon Disclosure Project
— auf Deutsch lesen
Lenzing is sustainability champion
Lenzing is the only first-time discloser recognized with prestigious double A score for global climate and forests stewardship by CDP.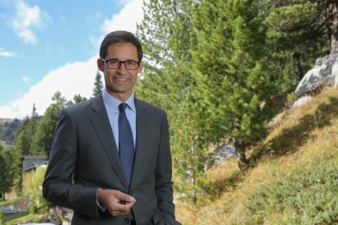 CDP is a not-for-profit charity that runs the global disclosure system for investors, companies, cities, states and regions to manage their environmental impacts. Over the past 20 years the organisation have created a system that has resulted in unparalleled engagement on environmental issues worldwide.
The Lenzing Group has been recognized by the global environmental non-profit CDP, securing a place on its prestigious "A List" for tackling climate change, as well as acting to protect forests.

Through significant demonstrable action in these areas, Lenzing is leading on corporate environmental ambition, action and transparency worldwide.
CDP's annual environmental disclosure and scoring process is widely recognized as the gold standard of corporate environmental transparency. This year, more than 5,800 companies were scored based on data submitted through CDP's questionnaires.
Stefan Doboczky, CEO of the Lenzing Group:
"We are particularly proud to be the only first-time discloser who has achieved an 'A' score for tackling climate change and acting to protect forests. The double A score reconfirms our long-term sustainability strategy and is an exciting acknowledgement of our efforts on transparency as well as sustainable raw material sourcing. This recognition will boost our visibility among a broad group of important stakeholders."
Lenzing's key actions to tackle climate change
Lenzing became the world's first producer of wood-based cellulosic fibers making a strategic commitment to cut its CO2 emissions per ton of product by 50 percent by 2030. This target has been scientifically verified and approved by the Science Based Targets initiative. Furthermore, Lenzing aims for Net-Zero emissions by the year 2050.
A detailed and independent methodology is used by CDP to assess these companies, allocating a score of A to D- based on the comprehensiveness of disclosure, awareness and management of environmental risks and demonstration of best practices associated with environmental leadership, such as setting ambitious and meaningful targets. Those that don't disclose or provided insufficient information are marked with an F.
CDP's scoring for forests is conducted through the lens of the four commodities that cause most deforestation: timber products, cattle products, soy and palm oil. Companies need to score an A on at least one of these forest-risk commodities to earn a place on the Forests A List.
The full list of companies that made this year's CDP 'A List' is available here, along with other publicly available company scores.