Seaqual offers more than a fiber
Launched in 2016, Seaqual became the first ingredient brand to use fishing vessels and other ocean cleaning programs to collect and up-cycle plastic waste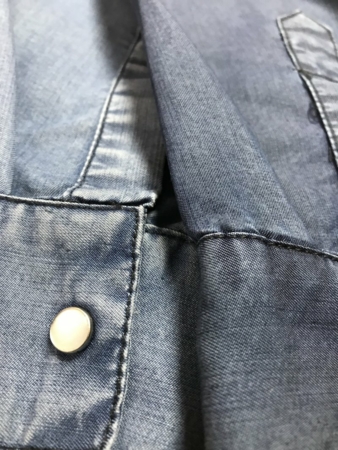 Seaqual Fiber was the first product to be launched. Once processed, the plastics harvested by fishermen are spun into premium polyester fibers. Seaqual Fiber is a starting point for a cleaner ocean, a fiber for an environmentally conscious textile market.
Five new fabrics illustrate some of the creativity offered by Seaqual Fiber
Textil Santanderina
Textil Santanderina present a wonderful woven fabric in 100% Seaqual Fiber, ideal for technical sports jackets and bags.
The gorgeous lightweight denim for women's shirts, kimonos and dresses eliminates cotton completely, preferring instead to combine the sustainability credentials of Lyocell (70%) and Seaqual Fiber(30%).
Lemar
Lemar offers a wonderfully versatile fabric in a light weight woven. It's beautiful, subtle structure makes it a favorite for men's swim shorts where designers are looking for more texture. Made with 35% Seaqual Fiber this fabric perfectly meets the rapidly growing necessity for sustainable fibers in this segment.
A Sampaio
A Sampaio offers a knit combining organic merino (73%) and Seaqual Fiber (27%), a luxuriously soft and sustainable mid-weight fabric. The way the yarns are combined gives designers the freedom to play with unicolor, heather aspect and cross dye effects.
Sofileta
Sofileta offers a superb fine gauge single jersey knit of Seaqual Fiber (74%) and eco-friendly elastomer (26%). This versatile 40 gauge knit with great power and opacity is equally ideal for swimwear and intimates as it is for shape-wear and leggings.