23/02/2021 –
Global success of technical textiles
— auf Deutsch lesen
Hightex 2021: The fair will be held in June
Hightex 2021 is scheduled for June 22–26. The focus at the exhibition center in Istanbul will be on technical textiles and production technologies.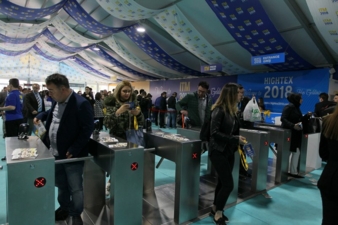 Especially the products and technologies that are manufactured and needed for the pandemic will be tin he focus. It is expected that Hightex 2021, will be the first and only fair in Turkey in this field, which will set a new record in terms of number of exhibitors and visitors.
According to the fair organizers, the technical textiles segment in Turkey continues to grow steadily, boosting investment in R&D and innovation. Exports of technical textiles increased by 77 percent last November compared to the same month last year, reaching 2.5 billion Dollar in the January–November period, an increase of 55 percent. Technical and smart textiles, as well as production technologies, have consequently gained attention and importance in meeting the demands of pandemic response.