18/10/2021 –
Imagine Greener, Discover Cleaner, Deliver Leaner
— auf Deutsch lesen
H.B. Fuller at Index 2021
H.B. Fuller presents new adhesives at Index 2021, 19-22 October 2022, to support hygiene manufacturers' efforts in driving sustainability.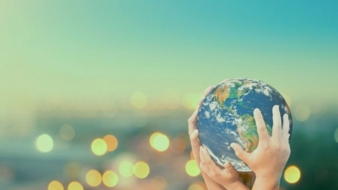 Being Eco-consciousness is more and more a reality and a major global trend. In fact, what began as a differentiator driven mainly by startups has now become a global effort by brand owners in the hygiene industry. We are also operating under a new degree of regulatory pressure with focus on the circular economy which has been intensified by the use of mobile applications that allow consumers to easily check ingredients like never before.
At Index 2021 at booth no. 1522 H.B. Fuller will present its new products, such as:
Imagine Greener with H.B. Fuller's latest sustainable developments, including high-performance bonding solutions for more demanding natural substrates and adhesives with an increase in bio-based content.
Discover Cleaner with H.B. Fuller's proven expertise and global capabilities to help hygiene manufacturers address the rising demand for ingredient transparency and safety driven by consumer groups and non-governmental organizations. The ultimate goal is to help manufacturers deliver safe articles that are not only compliant, but are at even lower limits versus industry Substance of Interest (SOI) targets.
Deliver Leaner with a range of innovative adhesives and service solutions that raise production line efficiencies and enable a leaner manufacturing process for increased productivity. Find out about H.B. Fuller's newest packaging solution for wetness indicator technology, higher mileage products, lower application temperature grades and automated delivery system to simplify the adhesive handling process.