17/08/2021 –
Specialty hot melt solutions
— auf Deutsch lesen
Bostik expands its product range
Bostik, specialist in bonding and sealing solutions, aims to increase its share of the global thermobonding and durable goods market by expanding its range.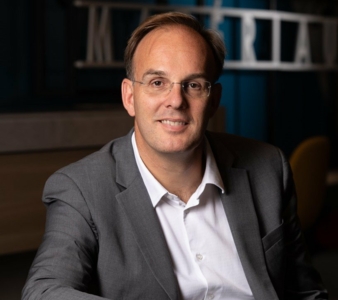 Following the completion of the acquisition of Prochimir and Fixatti, Bostik is redefining high performance technical hot melts by launching its new offering including pellet, powder, web and film adhesives. With vertically-integrated resin formulation abilities and a unique global supply chain, the organisation believes it can play a leading role in the industry.
Guillaume Desurmont, SVP Bostik, Head of the Durable Goods Global Business Unit:
"As today's global society evolves, placing more emphasis on sustainability and supply chain resilience, our team of experts recognised the value being a one-stop-shop, specialty hot melt solution provider would bring to our customers. Our proud track record in providing customers with safe and sustainable solutions to address their adhesive problems will enable us to continue investing in the right resources and requirements to ensure we strengthen our position as the market leader in the Specialty Hot Melts space. We are confident the service we are offering across powders, pellets, webs and films is something the market is missing. We are committed to bringing customers the right thermobonding solution and supporting their innovation and reducing the environmental impact through our Specialty Hot Melts."
With the offering covering many applications in different fields, including automotive, building, transfer printing and textiles, Guillaume is confident Bostik's customers, as well as legacy customers from Prochimir and Fixatti, will reap the benefits.
For over 130 years, Bostik, an Arkema company, has been a leading global adhesive manufacturer specialising in innovative bonding and sealing solutions. Bostik collaborates and innovates to create smart adhesives that are safer, more flexible, efficient and responsive to the dynamic challenges of our environment. With Prochimir, a technical film expert, and Fixatti, a high-performance powder adhesive expert, both now part of our group, we are able to collaborate and combine our chemistries to ultimately better serve customers' evolving needs and provide them with new, innovative thermo-bonding solutions at a global scale.