18/05/2018 –

Türkei
Türkei
Die türkische Textilindustrie fühlt sich "eingeklemmt" durch regionale Konflikte und versucht sich nun international stärker zu profilieren
17/05/2018 –

New York
New York
Modebewusste Frauen muslimischen Glaubens machen sich stark für neue Modetrends - Modeschöpfer haben die Marktnische für sich entdeckt.
07/03/2018 –

Afrika
Afrika
Asiatische Textilhersteller verlagern die Produktion nach Afrika aus Kostengründen aber vor allem auch wegen AGOA (African Growth and Opportunity Act).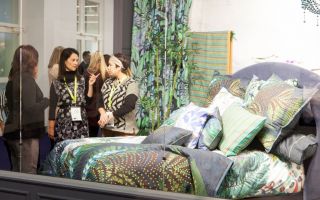 21/02/2017 –

Heimtextil 2017
Heimtextil 2017
War in Syria, Iraq and Yemen, Brexit and the election of the property tycoon, entertainer and billionaire Donald Trump as President of the USA gave exhibitors ...