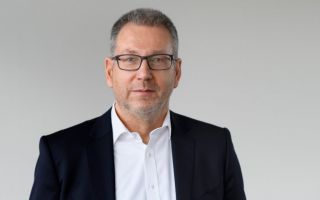 15/08/2019 –

Digitalisation and Artificial Intelligence
Digitalisation and Artificial Intelligence
Automation offers a solution for labour-intensive textile production in countries with a shortage of qualified workers.
Wie im Wahlkampf versprochen, hat Donald Trump an seiner sog. "America First"-Politik festgehalten. Dies könnte den Welthandel stark beeinträchtigen
18/05/2018 –

Türkei
Türkei
Die türkische Textilindustrie fühlt sich "eingeklemmt" durch regionale Konflikte und versucht sich nun international stärker zu profilieren
17/05/2018 –

New York
New York
Modebewusste Frauen muslimischen Glaubens machen sich stark für neue Modetrends - Modeschöpfer haben die Marktnische für sich entdeckt.
07/03/2018 –

Afrika
Afrika
Asiatische Textilhersteller verlagern die Produktion nach Afrika aus Kostengründen aber vor allem auch wegen AGOA (African Growth and Opportunity Act).