Optitex partners with Top Zipper Manufacturer YKK
The collaboration will help speed the production process and increase accuracy. The YKK products are available to Optitex users since recent version O/19.5.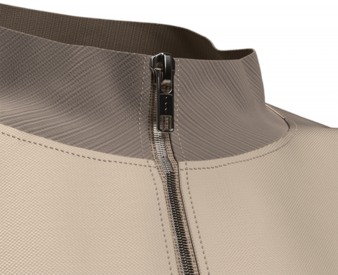 Optitex, a leading provider of digital solutions for fashion and apparel, automotive, upholstery and industrial fabrics, today announced its partnership with the YKK Group, one of the world's leading zipper manufacturers.
Optitex customers will now be able to easily access and embed YKK 3D images from YKK's rich library of fastening products in their 3D models and enjoy the visual standards and rendering precision of YKK products. In addition, having the zipper data embedded in their design will enable customers to track the zipper model all the way to sourcing and inventory management later in the production process. This partnership shell to help fashion and apparel companies to create more accurate digital models of their products, collaborate more efficiently, get to market faster, and reduce production errors.
Takashi Tsukumo, Vice President, YKK Corporation Global Marketing Group:
"We are thrilled by the incorporation of our high-quality zippers into Optitex's design process,. We're proud that our partnership will deliver a sustainable and smarter workflow, saving our joint customers time and money."
Amit Ben-Sheffer, VP Products at Optitex:
"We are continuously striving to expand our fashion and apparel toolset. The collaboration with YKK, a leading industry vendor, enriches our users' options and supports the level of detail and precision we are committed to delivering from design to production."