A new Trade Fair for Sourcing
From 5 to 7 September 2017 the Munich Apparel Source open its doors in Munich for the first time.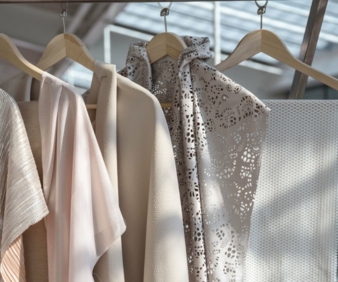 Running concurrently with Munich Fabric Start some 200 international manufacturing firms will present their range of products, process solutions and services in the field of manufacturing and sourcing in Munich.
Munich Apparel Source adds Manufacturing Sourcing Services to the Portfolio
The range is addressed to European brands and retailers seeking reliable production partners with high quality standards worldwide. The aim here, in particular, is to present new sourcing countries and their potential, their solutions and services. Thanks to the two complementary trade fair formats this complex portfolio now enjoys a joint platform in Munich.
"Many sourcing firms today have started offering A-Z process solutions. They cover both design and the entire manufacturing process including sourcing fabrics and findings. In this respect it is logical to present these segments together in their entirety. We are in the comfortable position of being able to offer this range, " says Wolfgang Klinder, Managing Director Munich Fabric Start
This means Munich Fabric Start is expanding its portfolio to include the next stage in the value added chain offering with Munich Apparel Source a comprehensive service and product portfolio at one location. The range of services from internationally experienced sourcing offices and manufacturing companies with European designers and ready-to-wear clothing manufacturers comprises both cut-make-trim (CMT) solutions and high-end, full-range production.
These days fabric sourcing and manufacturing can no longer be separated from one another, says a convinced Wolfgang Klinder and highlights the added value for both visitors and exhibitors arising from two concurrent trade fairs focusing on complementary product and production sectors:
"The high demands of the complex and logistically elaborate production and sourcing processes in the textile and fashion sectors necessarily require the synergy of two complementary and synchronised events like Munich Fabric Start as one of the most successful trade fairs for fabrics and additionals and the new Munich Apparel Source specialised in manufacturing and sourcing."
A complex conference and seminar programme at the MTC
The conference will provide information on the ground-breaking aspects of sourcing and forthcoming revolutions in the fashion sector. At the kick-off to Munich Apparel Source 5 September 2017 will see holding of the conference "patterns x.0 – Digitalisation of the Value Added Chain" shedding light on the future of the fashion industry. International experts and global players in the sourcing industry will provide a strategic outlook on global market developments and megatrends for the industry. Digital verticalisation, mass customisation, 3D printing... What is the current status so far? And what does the future hold? What is just another buzzword? And what is the trend that will turn the sector on its head?