01/03/2021 –
Trends Spring/Summer 2022
— auf Deutsch lesen
Première Vision Digital: On the highway to digitalisation
From February 15 to 19, the digital edition of Première Vision Paris was able to give important impetus to the creative fashion industry for the new season.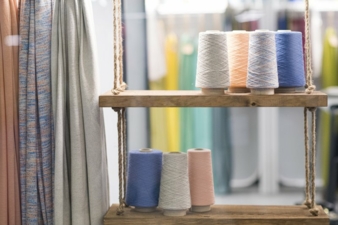 Collections in the difficult health pandemic environment
The access figures to the newly launched website during Première Vision Digital, which will now continue to successively merge all shows and the marketplace in the course of 2021, are given as over 35,000 hits from international visitors from 110 countries. The offer for users: more than 50,000 products, more than 1,560 e-shops.
With the digital event, Première Vision Paris responds to the increasing digitalization of the fashion industry, which is looking for new models to face the current crisis and the evolution of the sector.
The Digital Show will now remain accessible and active on the Première Vision website for the entire season. According to the show organizers, the dynamic interactions it has already generated show that it has already established itself as an important industry event:
Nearly 175,000 product views (vs. 138,000 in Sept. 20), 460,000 page views (vs. 377,000 in Sept. 20), a visit time of more than 20 minutes (vs. 10 minutes in Sept. 20).
Première Vision thus confirms the relevance of its future omnichannel strategy by reinforcing the synergies between its physical and digital events:
The physical event, Première Vision Paris: a lively, inspiring event essential to the creative process and sensory engagement with the season's new fabrics, serving as a catalyst for the face-to-face meetings essential to developing and cementing customer/supplier relationships.

An online event in the marketplace, the Digital Show: an indispensable tool to promote the visibility of the exhibitors' offer to a wider audience of international buyers during and after the actual show dates.
The next edition of Première Vision Paris will be held on September 21, 22 and 23, 2021, and will be a physical event with a significant amount of digital content following online.