A rapid growth is programme!
Owing to the global and huge domestic market demand and technological advancement, China's nonwovens industry has experienced rapid growth in recent years.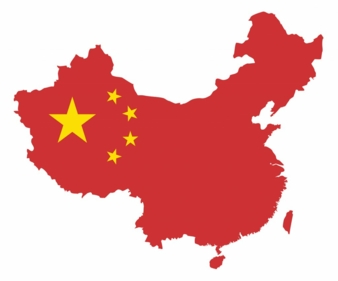 In 2001, production was only 569,000 tons, reaching 5.35m tons by 2016 with an average annual growth of 16%. From 2000 to 2016, China saw exports for nonwovens climb from USD 94m to USD 2.52bn, an average annual growth of 22.8%. China has thus doubtlessly become the world's largest producer, consumer and trading country of nonwovens.
Technical and industrial textiles have benefitted from China's 13th Five-Year Plan which greatly supports technology and innovation.
The plan's focus on industrial upgrading has led to a marked increase in the production capacity and demand for nonwovens. Output is estimated to reach 7 million tons by 2020, up from 5.35m tons in 2016. The rise is being fuelled by many areas such as construction and infrastructure, environmental protection, health and care of the elderly, first aid, public safety and military-civilian integration.
The China International Nonwovens Expo and Forum (CINE), supported by Techtextil, was successfully held in June 21-23, 2017 in Shanghai, organized by the Sub-council of the Textile Industry CCPIT, the China Nonwoven and Industrial Textiles Association (CNITA), the Association of Nonwoven Fabrics Industry (INDA) and Messe Frankfurt (HK) Ltd.
The exhibition featured some 100 exhibitors specialising in nonwovens, be it in the fields of fibres, products, machinery, chemicals or ancillaries.
Some 3,977 trade buyers from 16 countries and regions came to see the latest developments in nonwoven products and to learn about emerging trends and technological innovations. The forum – the 6th edition of China International Nonwovens Conference (CINC) – was held on the second day and highlighted three topics: the current situation and trends on the Chinese and global nonwovens markets; market developments and technological innovation in nonwovens for the medical and hygiene sectors; and expanding technological innovation and applications in durable nonwovens.
Speeches relating to the first topic were delivered by Li Lingshen, President of CNITA, Andreas Engelhardt, General Manager of the The Fiber Year GmbH and Andre Michalon, Sales Director of Andritz who painted a comprehensive picture of the nonwovens industry and trade both worldwide and in China.
Read more – especially about the presentation by Li Lingshen on the situation facing China's nonwovens industry – in our printed issue of textile network 9-10 (appearing on 22nd August 2017).