Gerber Technology: CBR Fashion Group Go Live with YuniquePLM Completed
Gerber Technology Solution to support Fast Fashion Process incl. Supplier Collaboration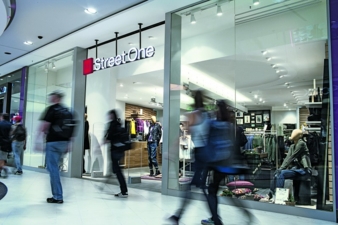 Germany-based top five supplier of fashionable women's wear, CBR Fashion Group successfully went live with YuniquePLM. The industry-leading PLM solution from Gerber Technology supports fast-fashion design and the development process of their customers around the world and streamlines collaboration with their agencies and suppliers.
Both CBR brands CECIL and Street One have successfully handled the first collection with YuniquePLM™. Nearly 90 internal users and round about 60 agencies plus direct suppliers had been integral part of the go live process. Starting from collection briefing, followed by image management, sample requests, tech pack, RFQ and final approval of styles the entire fast fashion development process is supported by YuniquePLM. By having all agencies and direct suppliers communicating via the supplier portal srmOn with designers a lot of email exchange has been eliminated. By now sample comments, supplier quotes and sample shipping information are getting entered into the PLM system instead of being communicated by email.
CBR Fashion Group has chosen a best of breed approach from the beginning: YuniquePLM™ has been integrated with other new business solutions such as ERP and SCM having been implemented in parallel. Along with that implementation concept all systems, brands and departments had to go live in the same collection development cycle. Gerber's team of international experts worked closely with the CBR Fashion Group project team to ensure a smooth transition. CBR- Program Manager Gilbert Passarotto said: "Because YuniquePLM is a well organized, structured system and due the vast experience Gerber's Professional Services contributed to system implementation we were able to fulfill our indeed ambitious goals from the scratch." "We are pleased to add CBR Fashion Group to the portfolio of users among the world's leading fashion brands and look forward to continue working with their highly professional team also in future as per the customer's demand," stressed Bill Brewster, vice president and general manager, Enterprise SW Solutions.
 About CBR Fashion Group With its Street One and CECIL brands, the CBR Fashion Group is one of Germany's Top Five womenswear companies. Founded in 1980 the company today counts about 1,000 employees - fascinated with fashion. They are the people who generate CBR's success anew every day. The congenial combination of creativity and efficiency, dedication to product and an outstanding speed of implementing fashion trends determine the success story: 12 collections and 52 flash and repeat programs completed by an NOS program are getting delivered to about 8.500 POS in 19 countries, including about 3,000 system partner-stores, and more than 5,000 multi-label stores. www.cbr.de
 About Gerber Technology For nearly 50 years, Gerber Technology has been the world leader in providing integrated digital solutions to help its customers automate and more effectively manage product design and manufacturing processes. The company serves 25,000 customers, including more than 100 Fortune 500 companies, in the aerospace, apparel, retail, composites, packaging, furniture, technical textiles and transportation interiors industries in 130 countries. YuniquePLM and webPDM software enable organizations to connect their creative teams with their supply chain to get the right products to market, on time and at the right cost. These systems can help businesses of all sizes accelerate time to market, reduce lead time and improve margins by managing the details of line plans, tech packs and samples and simplifying communication and collaboration with global partners. Based in Connecticut, USA, Gerber Technology is owned by Vector Capital, a San Francisco-based, global private equity firm specializing in the technology sector that manages more than $2 billion of equity capital.