Groz-Beckert presents "dur"
The Felting division's "dur" is this year's latest innovation, distinguished by a combination of patented manufacturing process and new base material.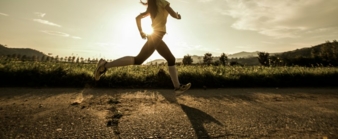 The advantages of the significantly higher surface hardness are results in longer service life and increased resistance to corrosion as compared to standard needles.
A responsible treatment of natural resources and social responsibility are essential aspects of business activities and the basis of long-term success. These goals are reflected in the Groz-Beckert values – serious, quality conscious, fair and cooperative, innovative – which guide all the actions. Products and services from Groz-Beckert, both internally and externally, should be customer-oriented and reliable, because gaining competitive advantage is not just part and parcel of corporate strategy for Groz-Beckert. Every benefit, small or large, can be crucial to nonwovens producers.
Selecting the right needle, for instance, significantly influences the needling process and thereby product result and cost-effectiveness. In order to provide customers with this essential competitive advantage Groz-Beckert support the clients in their day-to-day work by converting the needs into product innovations and services.
About "dur"
Comprehensive field tests covering all areas of application show that the "dur" needle – with unchanged needle geometry and increased resistance to corrosion – has in average 30% higher service life as compared to standard material. Needling parameters such as penetration depth and density need not be changed. Once needles have been replaced, production can continue without further interruptions.